Los Angeles Times Issues Correction to Jillian Michaels Article
Jillian Michaels Libel Update: LA Times Issues Correction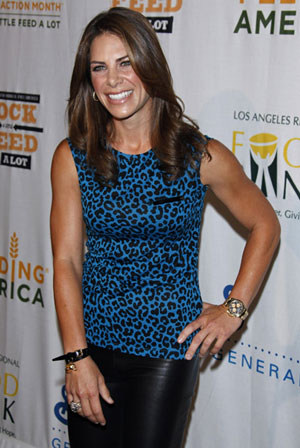 Jillian Michaels wasn't too happy when an op-ed piece from the Los Angeles Times called her an "actress playing the role of a fitness trainer." The author, James S. Fell, claimed that one of the reasons Jillian had no business in the industry because she lacks credentials:
"Michaels obtained some introductory fitness certifications (National Exercise & Sports Trainers Assn. and Aerobics and Fitness Assn. of America) 17 years ago and does not seem to ever have recertified. The biography on her website goes on and on about her multimedia endeavors, but there is not a single mention of any health-and-fitness education or credentials."
Jillian lashed out at the LA Times and threatened legal action if the news organization did not retract its statements regarding her lack of certification; it looks like it worked. After the article was published, the trainer provided copies of her certifications to the news organization, and there's now a lengthy correction from the LA Times regarding the piece. The correction states that Jillian's credentials are up to date with both the Aerobics and Fitness Association of America and the National Exercise and Sports Trainers Association. And while Jillian did not make herself available to James while he was writing the article, a quick visit to the Aerobics and Fitness Association of America's website shows that she is an instructor with the organization.
I guess James and the LA Times learned what The Biggest Loser contestants already know: don't mess with Jillian Michaels.