Low-Calorie Carrot Dinner Recipes
How Carrots Can Help You Lose Weight — Tonight!
If a bowl of pasta has become your go-to dinner, it may be the reason your jeans are feeling a bit more tight. Here come carrots to the rescue! Not just the orange accent in your green salad, carrots steal the show in these filling dinner ideas — all fewer than 500 calories.
Carrot Fettucine With Mushrooms and Red Pepper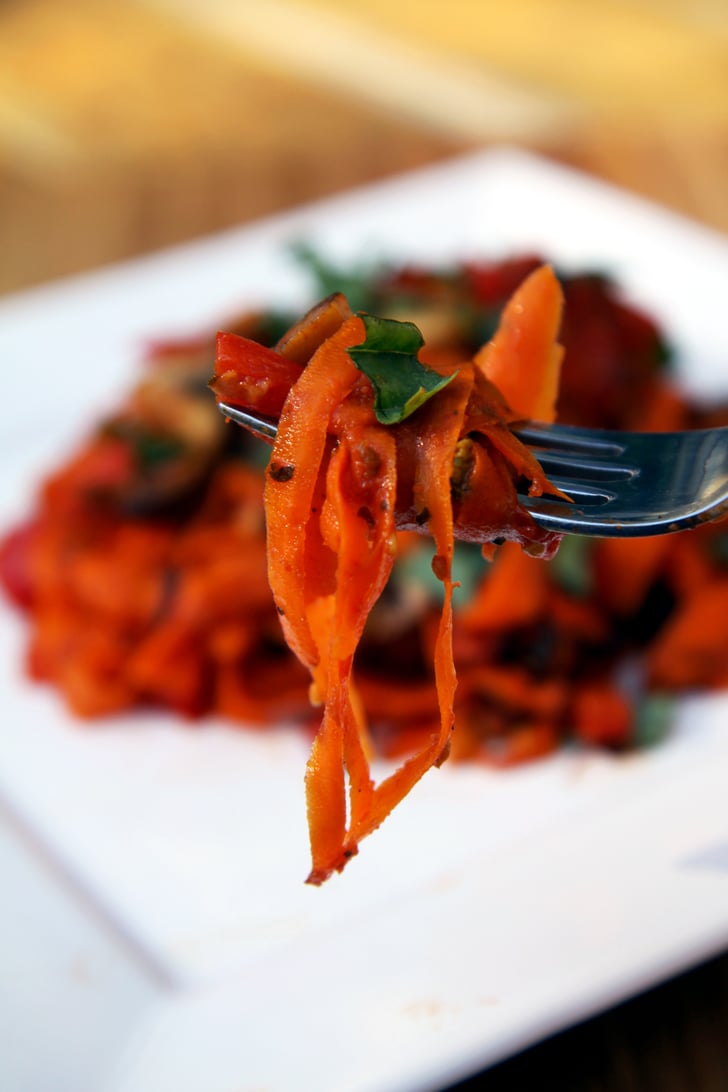 Photo: Jenny Sugar
Two cups of cooked whole-wheat pasta is 348 calories, while the same amount of carrots is only 100 — holy calories saved! This recipe for carrot fettucine won't have you missing spaghetti one bit! Made with carrot ribbons using a simple vegetable peeler, sautéed mushrooms, red peppers, cherry tomatoes, and fresh basil, this bowl is sure to satisfy your pasta cravings for just 478 calories a serving.
Sweet Potato and Carrot Latkes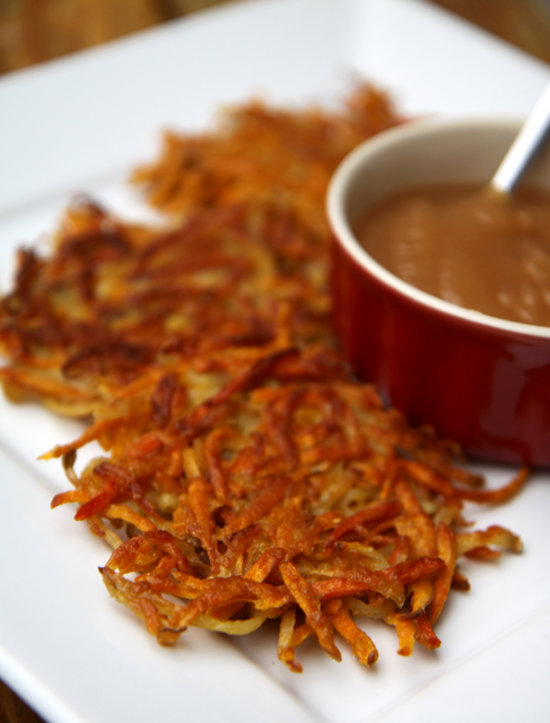 Photo: Jenny Sugar
Traditionally enjoyed during Hanukkah, latkes aren't just for the festival of lights! This sweeter version made with sweet potatoes and carrots is only 48 calories per crispy latke. Enjoy five latkes (240 calories) with a healthy protein source, and you'll stay below 500 calories.
Ginger-Carrot Soup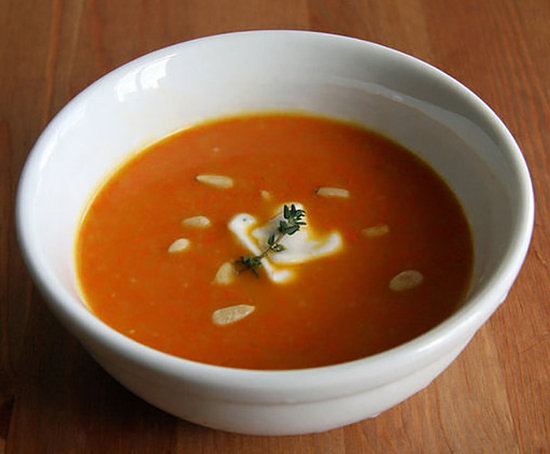 Photo: Lizzie Fuhr
Nothing feels better on a cold evening than spooning up some delicious, steamy soup. Since most creamy soups are loaded with high-calorie butter or cream, go for a bowl of this carrot soup flavored with fresh ginger and thickened with low-fat Greek yogurt. It's only 166 calories per serving, so you can feel good about scooping out seconds and enjoying it with a slice of whole-wheat bread or the salad below.
Chickpea, Carrot, and Currant Salad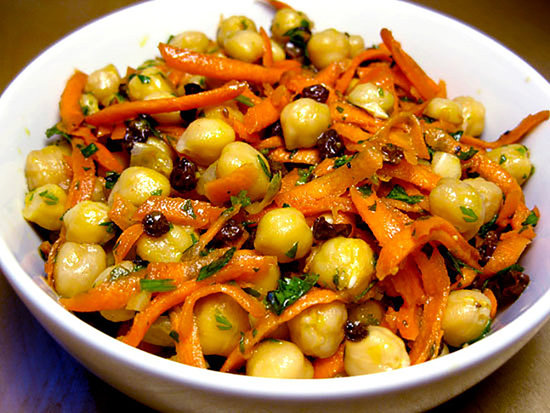 Photo: Jenny Sugar
High in protein and a cinch to whip up, this fiber-full carrot salad is only 92 calories per half-cup serving. Meant to be enjoyed straight out of the fridge, fill your bowl with a more winterized-version by sautéing this veggie mixture in a pan for eight or so minutes.