Low-Calorie Dinner Ideas
End on a Light Note With These Low-Calorie Dinners
Following a weight-loss plan? What you eat for dinner can end your day on a high note, if you do it right. Meals packed with fresh produce, lean protein, and healthy fats will help you feel full at night, preventing the urge for after-hours snacking. If you're trying to drop pounds, try one of these light dinners tonight.
Paleo Pad Thai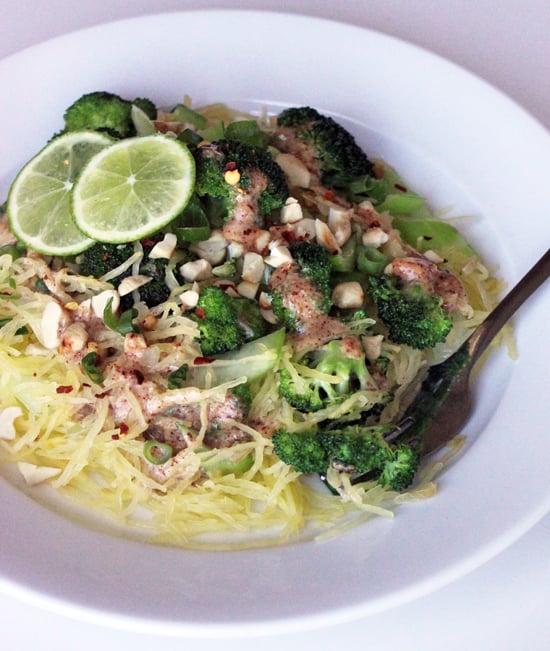 Low calorie and low carb, this spicy dish has all the flavors you love about your favorite Thai takeout, but without the noodle and grease overload. Get the recipe for spaghetti squash pad Thai here.
Calories: 367
Sweet Potato Black Bean Burger
Sweet potatoes are a great ingredient to have on hand if you're trying to lose weight — they're filled with fiber. This sweet potato black bean burger has almost 13 grams of protein and 12 grams of fiber — a seriously filling meal at a great calorie count.
Calories: 367
Spaghetti With White Wine Sauce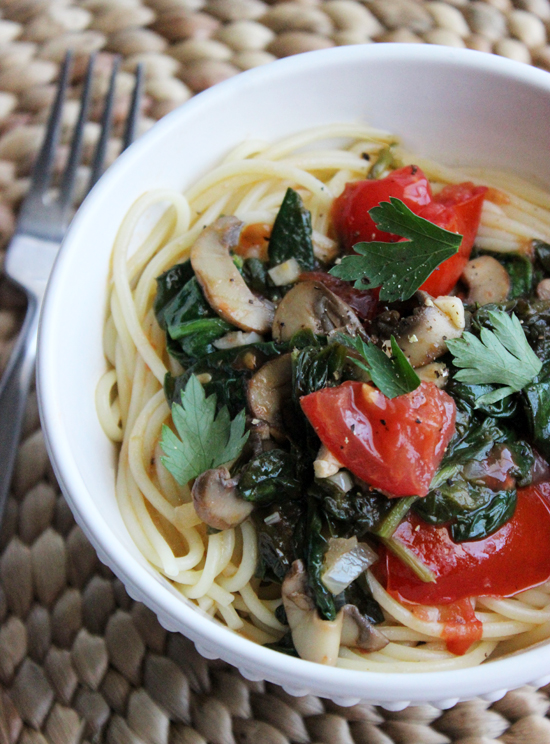 This spaghetti with white wine sauce from Skinny Bitch chef Kim Barnouin can be whipped up after a long day at work and the gym. Fast, low calorie, and flavorful — what's not to love?
Calories: 228
Toasted Quinoa and Cabbage
Feeling bloated or need a reset? This lemony toasted quinoa and wilted cabbage dish is the perfect recipe for any clean-eating endeavors: not only do the flavors meld well together, but each ingredient also helps aid digestion, like the fiber in the quinoa, chickpeas, and cabbage and the detoxifying properties of the lemon.
Calories: 348