Low-Calorie Egg Lunches
3 Egg-Cellent Lunch Ideas Under 400 Calories
Tired of the old sandwich, soup, or salad for lunch? Take your taste buds for a twist by serving up a common breakfast food for lunch — eggs. Packed with protein and easy to whip up, these savory egg dishes are also low in calories.
Red, White, Bean, and Basil Frittata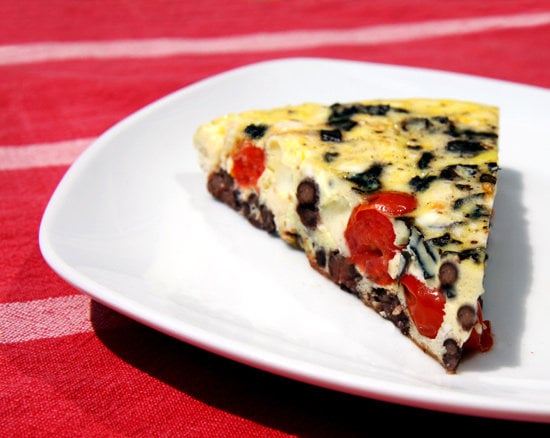 Made with sweet cherry tomatoes, cubes of mozzarella cheese, black beans, and purple basil, this high-protein dish is bursting with delectably fresh flavor. Pair your under-200-calorie piece with a whole-wheat roll for a perfect lunch.
Egg and Tomato Wrap


Source: Flickr user jeffreyw
Made with a 210-calorie multigrain wrap, two large eggs, corn, and fresh pico de gallo, this breakfast burrito makes the perfect hearty lunch.
Keep reading for one more delicious egg-inspired lunch idea.
Tofu, Tomato, and Basil Quiche

This 300-calorie quiche recipe uses a premade whole-wheat crust, so it's a cinch to make. Filled with sautéed tofu, leeks, grape tomatoes, and fresh basil, it takes about an hour from start to finish. Pair your piece with a fresh salad for a satisfying meal.