Low Calorie Healthy Pumpkin Pie Recipe
Healthy Holiday Recipe: Healthy Pumpkin Pie
What's a Thanksgiving meal without a slice of tasty pumpkin pie? Even though this dessert is technically made with a vegetable, it's traditionally high in saturated fat because of the butter used to make the crust, the whipped cream or condensed milk, and not to mention eggs. More than a few of you asked for a pumpkin pie alternative and here's a lowfat version made with silken tofu (to add protein and creaminess), and a pre-made graham cracker crust (it's lowfat and also makes your life easier). To see how I make a healthier version of this Thanksgiving favorite
.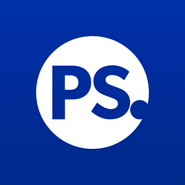 Lowfat Vegan Pumpkin Pie
VegWeb.com
Ingredients
1 can (16 ounces) pureed pumpkin
3/4 cup sugar or Sucanat (or 1/2 cup maple syrup)
1/2 teaspoon salt
1 teaspoon ground cinnamon
1/2 teaspoon ground ginger
1/4 teaspoon ground cloves
1/2 teaspoon ground nutmeg
3 tablespoons cornstarch to firm up the pie filling
1 package (10-12 ounces) silken/soft tofu
1 9 inch graham cracker crust pie shell (I used one from Arrowhead Mills)
Directions
Preheat oven to 425° F.
Mix the pumpkin and sugar. Add salt, spices, cornstarch and tofu, mix thoroughly.

Pour mixture into pie shell and bake for 15 minutes.

Lower heat to 350° F and bake for another 60 minutes. Chill and serve.
Information
Category

Desserts, Pies/Tarts

Cuisine

North American
Do you have a healthy snack or recipe to share? Then share it in the Lite'n it Up - Healthy Recipe Group and I might just post it on FitSugar.