Low-Calorie Lunch Ideas
Save 100 Calories or More at Lunch With These Tips
When it comes to lunch and weight loss, you've got to choose wisely. Barely eating anything or skipping the meal altogether can lead to binge eating later in the day, but filling up midday doesn't bode well for your weight-loss plans. Instead of either, make smart choices at lunch that save calories while ensuring you stay full and have adequate nutrition. Keep these two quick tips handy to save up to 300 calories during your midday meal.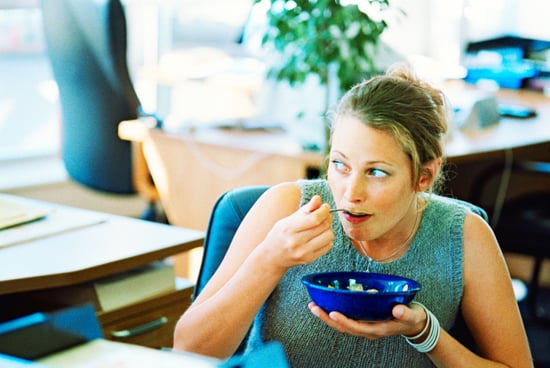 Skip these, save 100: Make your healthy lunch choices a no-brainer with these tips that save you around 100 calories without much thought. Skipping the mayo, for example, will cut 90 calories from your meal, while going for avocado but skipping the cheese will save you even more. Check out more foods to skip at lunch to save 100 calories here.
Swap these, save 300: Think that sandwich or veggie burrito is healthy? It may not be. You can save even more calories with smart swaps like a vegetable-filled taco salad instead of a burrito or a protein-filled chickpea salad instead of a creamy chicken salad sandwich. Save 300 calories now with these lunchtime swaps.