Lower-Body Exercises For Summer
4 Ways to Get Your Legs Ready For Summer
Sunny days are here again, which means a long season of shorts, bikinis, and skirts. Showcase your gams with these lower-body workouts that'll have your legs looking toned and strong.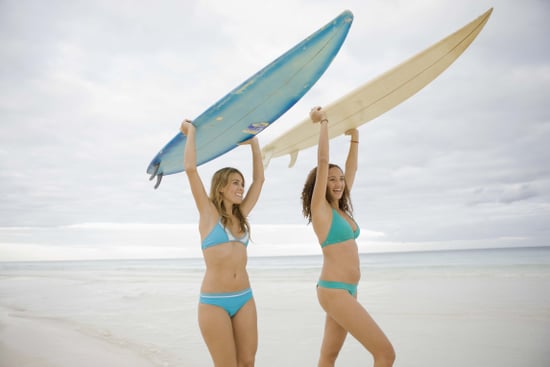 The basics: Simple, everyday lower-body exercises that you can do anywhere are the keys to your success. Once you've got the moves down, you can add lunges, squats, and deadlifts to your everyday routine, or even stop and do them when you have a minute to spare throughout your day. Read our tips on how to do the most effective basic lower-body exercises here.
Inner thighs: Strut your stuff in your bikini with strong, toned inner thighs. Classic moves like side lunges and pliés help to really target this area; find more ways to tone your inner thighs here.
Outer thighs: Target saddlebags with moves that tone and whittle your outer thighs. Check out our video on how to do a clam series to work your core, glutes, and outer thighs, and try these killer toning moves to help slim away your saddlebags.
Glute exercises: Target your derriere with moves that will tone and lift your backside just in time for beach weather. Try our 10-minute video glute workout or try these butt exercises that are straight from celebrity trainers.