Luna Bar Hosts the LunaFest Film Festival to Raise Money For the Breast Cancer Fund
LunaFest: A Night of Films to Benefit the Breast Cancer Fund
Luna, maker of the sports bar for women's nutritional needs and super stylin' biking gear, also dabbles in the arts. Every October to coordinate with Breast Cancer Awareness Month, for the past ten years Luna has put on Lunafest, a festival of short films, by, for, and about women; the proceeds go to the Breast Cancer Fund.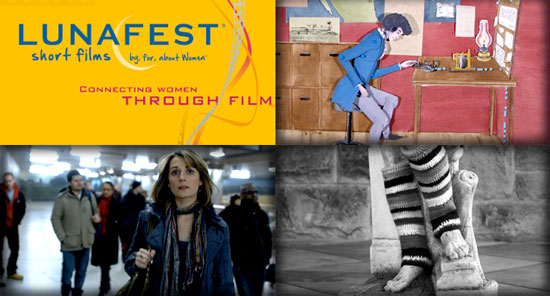 Late last week, I was lucky enough to attend the premiere here in San Francisco. It was inspirational — both creatively and health-wise. The BCF's mission is cancer prevention through educating women on environmental factors, including household cleaners and beauty products that might play a part in the disease, as well as how healthy living — diet and exercise — help prevent it.
The cool thing is, you can host a Lunafest event too, to raise money for the Breast Cancer Fund as well as a local nonprofit. All the proceeds from your event go to charity — 15 percent to the BCF and 85 percent to the 501.3 c of your choosing. There are about 150 screenings of the festival planned across the nation, but why not make one your own. The 10 films featured, four of which are animated, cover a wide variety of topics, from HIV/AIDS to Alzheimer's, from Victorian phone sex to ping-pong — all in just over 90 minutes.
I highly recommend this evening of films. How often do you get to raise funds for a good cause while sitting in the dark eating popcorn?