Maintaining Healthy Habits
5 Healthy Holiday Habits to Keep After the Season
They say the holidays are a time for overindulgence, but there are many healthy habits that we find ourselves practicing during this season that should be no-brainers anytime throughout the year! As the holidays wind down, I'll be reminding myself to practice these habits long after the New Year's celebrations are over. Here are some of my favorites.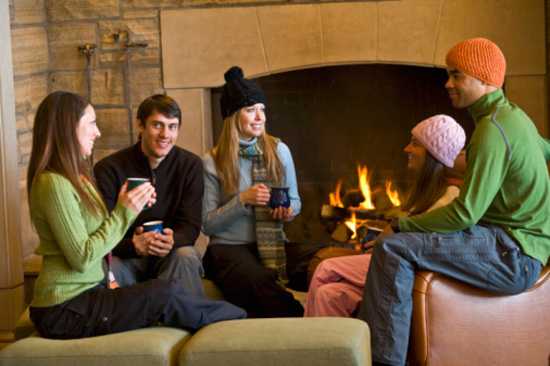 Getting enough sleep. When things are hectic at home and at work, we tend to take it out on our sleep. Having a few days off over the holidays reminded me that sleep is essential to health; after all, it helps us stay alert, keep from gaining weight, and could be the secret to long life.
Cutting down on caffeine. My morning work routine always includes that hot cup of joe, but over a long holiday I sometimes find myself forgoing the coffee. And although caffeine in moderation has been proven to be good for us, caffeine dependence can lead to feeling anxious, jittery, and sleep-deprived, so I may want to try to continue to give up that morning cup a few days a week.
See more healthy holiday habits after the break!
Spending time with friends. The holidays are a time to get together and reconnect, and since our social relationships can help us live a longer life, prioritizing time with our friends is a surefire way to help keep us healthy throughout the year.
Cooking at home. It's easy to get into a take-out rut during a regular work week, but holidays parties and potlucks are a great reminder that home cooked meals are healthier!
Varying exercise. Traveling can take a toll on fitness routines, but it can also be the perfect excuse to try a new way to exercise. Whether you went on a walking tour of the town you are visiting or checked out a new fitness class with old friends, keep your holiday fitness routine in mind if you are getting bored with your regular one. It can be just the motivation you need to seek out something different.
What healthy holiday habits will you be continuing in the New Year?