Maintaining Weight While Dating and Being Social
How to Maintain Your Routine Despite Your Social Life
Whether you're completely single, dating, living with your love or married, any semblance of a social life makes staying fit and maintaining an exercise routine that much harder. Directing your body to the gym or trail when your heart wants to gallivant with lovers or friends (or your children need your time and love) just isn't an easy task. I typically scoff at articles pegging weight gain to relationship status, but the data can't be ignored. One study found women who were dating gained an average of 15 pounds over five years, those living with a romantic partner gained 18 pounds, and the newly married women gained an average of 24 pounds.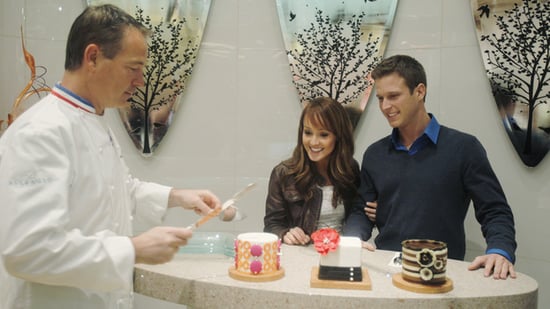 No mater what your Facebook relationship status states, fitness and activity dates are a fun and wholesome way to get to know someone and a nice way to reconnect with someone you already adore — while working off that hearty brunch. Here are a few handy guides to inspire you to take time for yourself and to care for your body no matter who you're walking or running with these days.
Date Without Breaking Your Healthy Resolutions — Those delightfully decadent appetizers, simmering entrées, cocktails, and desserts add up quick, and it's hard to hit the gym afterward when there's fun to be had out on the town. Stay on track despite tempting invitations and fondue towers with these tips.
How to Avoid Gaining Weight While Dating — Being in a relationship is so exciting, but when you spend so much time together, your healthy lifestyle can fly out the window. You may even adopt some of your partner's unhealthy habits. That can add up to some extra pounds on the scale, so here are some guidelines to help prevent weight gain while dating.
Keep reading for more helpful tips.
Fitness Date Inspiration — Want to really make your date sweat? Follow these suggestions for quality (and even sexy) work out time together.
Fun Fitness-Focused Friend Date Ideas — The right fitness buddy can help you stay on track, but your get-fit dates don't have to be exclusive to the gym. Plan a fun friend date that will zap calories without you even realizing you're working it out. Here are some seasonal suggestions that will allow you to catch up sans a calorie-heavy happy hour.
Best Places to Get Fit and Flirty — If you're single and want to meet a partner who is just as into being fit as you are, it's probably not going to happen in a bar — but it's probably not going to happen in Pilates or step aerobics either. Even in the fitness scene, there are places that feel more natural to be social or flirty.