Make a Date Out of the Gym
Is Going to the Gym the Perfect Date?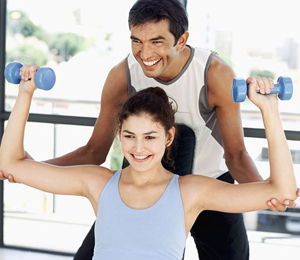 After a long workday I was excited to get a call from my boyfriend — he had planned the "perfect date" for us. Rushing home to get ready, I was puzzled when he showed up in a t-shirt and carpenter pants. The "perfect date" I envisioned involved a little something more than the faded team building shirt he was wearing. "Get excited," he said, "we are going to the climbing gym!"
OK, here's the deal: we go to the gym all the time. And as much as I love an awesome fitness date, the gym is not at all what I envisioned when I heard the word "perfect." The gym, to me, is part of my normal routine.
The silver lining: after climbing, the BF took me to my favorite restaurant for a pretty epic meal. Did he have it right all along . . .