Marathon Training Tip: Vary Your Runs
Marathon Training Tip: It's Time to Push Past Your Comfort Zone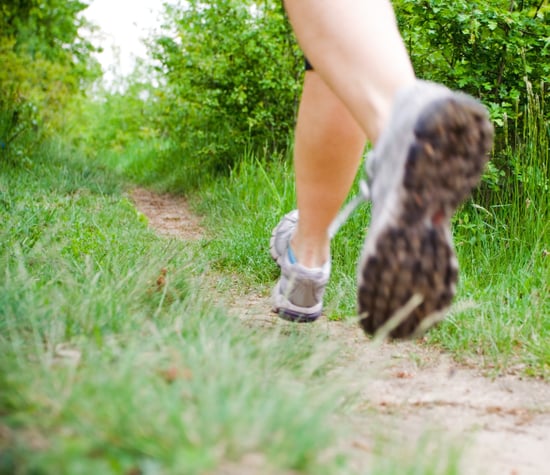 Now that I'm weeks into my marathon training, I've been gleaning advice everywhere I can get it. And while I've learned many tips over the past couple of months — like how to hydrate before a long run and when pace doesn't matter — there's still a lot to think about. Your success in running depends on a lot of personal preference, like what you eat before you run, which shoes keep your feet comfortable even at mile 15, or which earbuds stay put in your ears, so figuring out what works best for me during long runs has been a journey.
One thing I've noticed is how much pushing past my comfort zone has measurably made me a better runner. It can be easy to fall into the same running routine — running at the same time, at the same pace, or on the same route, over and over — especially when you've got to clock in the miles every week. But it wasn't until I started changing these three aspects of my workout that I actually felt like I was becoming a better runner week after week. While remembering to vary your workout by running at different paces, at different times, and over different terrains is nothing new to those training for a race, making a conscious decision to change up one (or more) of these aspects at every run — and therefore pushing past my comfort zone — has allowed me to realize when I'm at my most efficient, I feel my best, and I'm developing as a runner.
If you're training for a marathon, check out our printable 18-week marathon guide, and tell us: how has pushing past your comfort zone helped you?