March 20 Is National Day of Unplugging
Turn It Off and Get Outside: National Day of Unplugging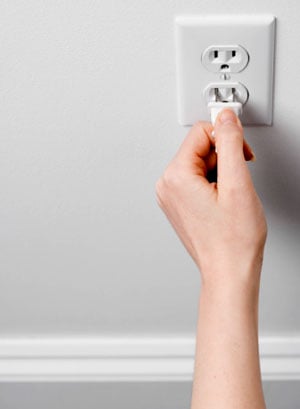 I'm not going to lie to you. I'm a huge fan of technology because it not only makes my life easier, but it supports my healthy lifestyle. I'm grateful for my treadmill on rainy days, my iPod's tunes and healthy apps to motivate me to get moving, and my heart rate monitor that tells me how hard I'm working. I do realize that technology is often overused and abused, and many people would rather sit on the couch watching endless hours of TV or playing video games, rather than taking a walk in the park.
The nonprofit group Reboot realizes this as well and is launching a new project called Sabbath Manifesto, "designed to get overworked and overstressed young techies to rediscover the novel Biblical concept of a day of rest."
This Saturday, March 20, marks this first National Day of Unplugging, which means no cell phones, computers, TVs, Twitter, or Facebook. Besides avoiding technology, the other nine principles associated with this day of rest include connecting with loved ones, nurturing your health, getting outside, avoiding commerce, lighting candles, drinking wine, eating bread, finding silence, and giving back.
As you're reading this post, you've already broken the first principle of avoiding technology, but it's not too late to grab your favorite person and go for a walk outside to nurture your health and take a break from being plugged in. Tell me, are you into this idea of setting aside one day each week to ditch your laptop and iPhone and get back to the important things in life, or do you think it's a silly idea?