Marisa Miller Keeps Her Backside Toned With Squats
Marisa Miller Loves Squats — Do You?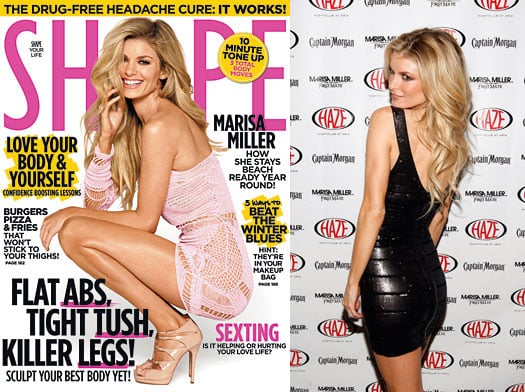 It might be hard to believe that swimsuit model Marisa Miller, February's cover girl for Shape magazine, was mocked in high school for the shape of her booty. Her nickname was "bubble-butt" — ouch! She even refused to do squats in volleyball practice for fear of increasing the size of her derriere. Things sure have changed! The former Victoria's Secret angel now loves her backside and embraces the power squats, saying:
"I love my butt and want to make sure it stays where it is. I was just talking to that same friend and we were laughing because now all we want to do is lots of squats to keep our rear ends curvy and feeling strong."
Where do squats stand with you?