Matthew Morrison of Glee Runs For Fitness and Does Headstands to Chill Out
Glee's Matthew Morrison Believes in the Power of a Headstand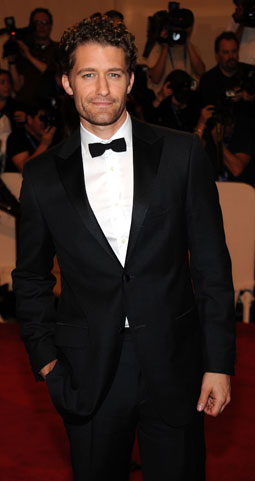 Having survived the simple choreography and sequined costumes of my high school swing choir, I have tuned into Glee since the beginning. As a self-professed Gleek, I must tell you my choir teacher had nothing on Mr. Schuester, aka Matthew Morrison.
Aside from our respective swing choir pasts, Matthew and I actually have a lot in common that might not be so apparent on the surface. One: we both like to run. He told Parade magazine that he likes to log five miles before heading to the set for a day of shooting. Two: he likes to turn things upside down. The actor explains his end-of-work ritual like this: ". . . after the day is done, before I leave my trailer, I do a headstand. It kind of gets all the blood in my head and it kind of lets me forget about everything, like 'All right, we're starting fresh, let's go.'" I love the oddly calming sensation of holding a headstand, too. See — so much in common!
Well, I guess you all know where to find me next Tuesday night.