Medications That Sound Alike
Drug Test: Match the Medicine With the Ailment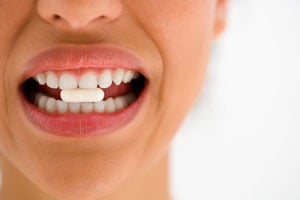 A good friend of mine just had knee surgery, and her doctor prescribed a heavy duty pain medication and a muscle relaxer. When hurting the other night, she popped a pill and was wondering why she was feeling foggy-headed, but still in pain. Oops — she realized she had taken the wrong medication. It wasn't her fault. Her pills sound and look the same. This is actually a pretty common problem, so take this quiz to test your drug smarts, so you can avoid making a deadly mistake.
Drug Test: Match the Medicine With the Ailment
Which medication will treat allergies?