Milk Helps Build Muscle and Burn Fat After Strength Training
How Often Do You Drink Milk?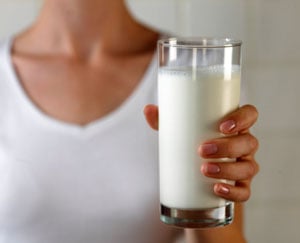 With all the mixed health messages we get, it's nice to know at least one truth still stands: milk does a body good. Literally!
According to a new study from McMaster University, women who drank two glasses of fat-free milk after strength training gained more muscle and lost more fat as compared to women who consumed energy drinks.
Researchers have found similar results in men, but the scientists were most surprised by the fat-fighting properties of milk. If you don't believe the study, take it from an Olympian: Dara Torres drinks chocolate milk after a workout, as do some prominant exercise physiologists. Given dairy's myriad of health benefits, I try to drink it every day. Whether it's a glass of milk or a bowl of cereal, how often do you consume milk?