Mirrors in Fitness Classes
Do You Like Mirrors in Exercise Classes?
Whether you take yoga, Zumba, or Body Pump classes at your gym, chances are one wall of the studio will be covered in a glimmery mirror. When I'm working out on my own at home, I actually like checking my form in a mirror when strength training — when I'm the only one who can see. It's a different story when there's an enormous wall-sized mirror staring back at me throughout an hour-long packed cardio kickboxing class.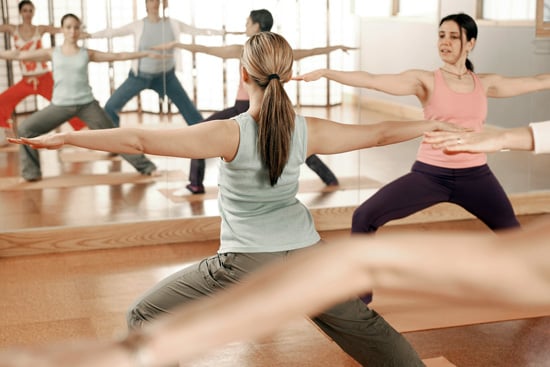 What do you think? Is it fun or annoying to have mirrors in the room where you take group fitness classes? Does seeing yourself make you work out harder, or is it too much of a distraction?