Mix Ground Beef With Tofu
Healthy Eating Tip: Mix Ground Meat With Tofu
Whether beef, chicken, or turkey, homemade burgers make for a simple weeknight dinner or football-Sunday crowd favorite. For a healthier twist to your burgers, add crumbled tofu to your ground meat mixture the next time you whip up a batch.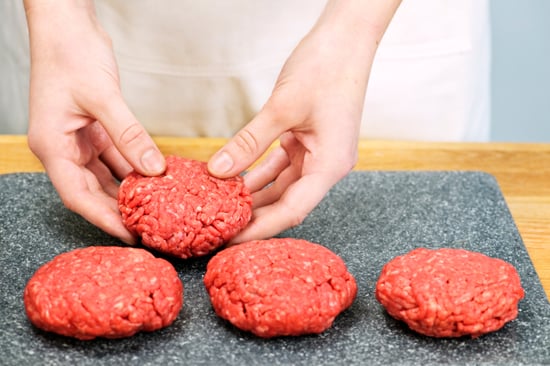 Replacing part of your ground meat mixture with tofu helps keep the dish moist, especially helpful if you are using a lean meat. It's heart healthier too: replacing some of the ground meat with tofu saves on the overall saturated fat content of your dish, keeping cholesterol and calorie counts low; one ounce of tofu is around 20 calories, while one ounce of 85 percent lean ground beef is about 61 calories.
The tofu won't affect the flavor of your meat, but you should make sure you drain it thoroughly before you crumble it into your meat. Also buy soft tofu — firm or extra firm may be too hard to completely mix into your meat. For a healthy, low-calorie way to use this method, try this herb tofu chicken burger recipe.