Moderate Alcohol Consumption Has Greater Health Benefits Than Heavy Drinking or Abstaining
Drink to Remember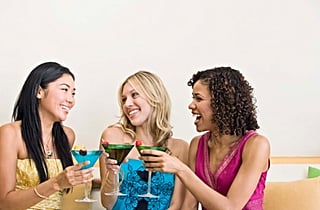 Those couple of drinks you had over the weekend might actually be doing some good for your brain. Findings from a new study indicate that mild to moderate alcohol consumption may protect against cognitive disorders that come with growing older, like dementia.
Researchers in Brazil tested a group of 1,200 elderly adults for a variety of age-related mental disorders, comparing the findings against the alcohol use of the participants. In comparison to non-drinkers, heavy drinkers had the highest rates of mental decline and dementia. What might be surprising to many is that mild and moderate drinkers fared the best amongst the group.
This is not the first time moderate drinkers have come out on top in a clinical study. Last year, researchers found that heavy drinkers and non-drinkers are more likely to become depressed than moderate drinkers. Red wine has a multitude of health benefits associated with keeping the heart healthy. And light to moderate drinking may also help prevent physical disabilities amongst elderly adults.
Researchers say that these findings should not make non-drinkers feel as if they need to start knocking a few back to be healthy. All of these findings are relatively new and it's still not understood if it's the alcohol that brings on the health benefits, or if it's things that are commonly associated with moderate drinkers that lead to better health. In most of these studies, moderate drinkers were in a higher socioeconomic class, had a larger social network, and tended to be more educated. What do you think?