Mojito and Margarita Calorie Comparison
What's the Lower-Calorie Cocktail, Mojito or Margarita?
Alcohol isn't the healthiest way to spend your calories if you're watching your weight, but indulging every once in a while is good for the soul! Margaritas and mojitos are popular Summer cocktails whether you're hitting happy hour or mixing drinks on your patio, so which one should you sip on if calories are a concern?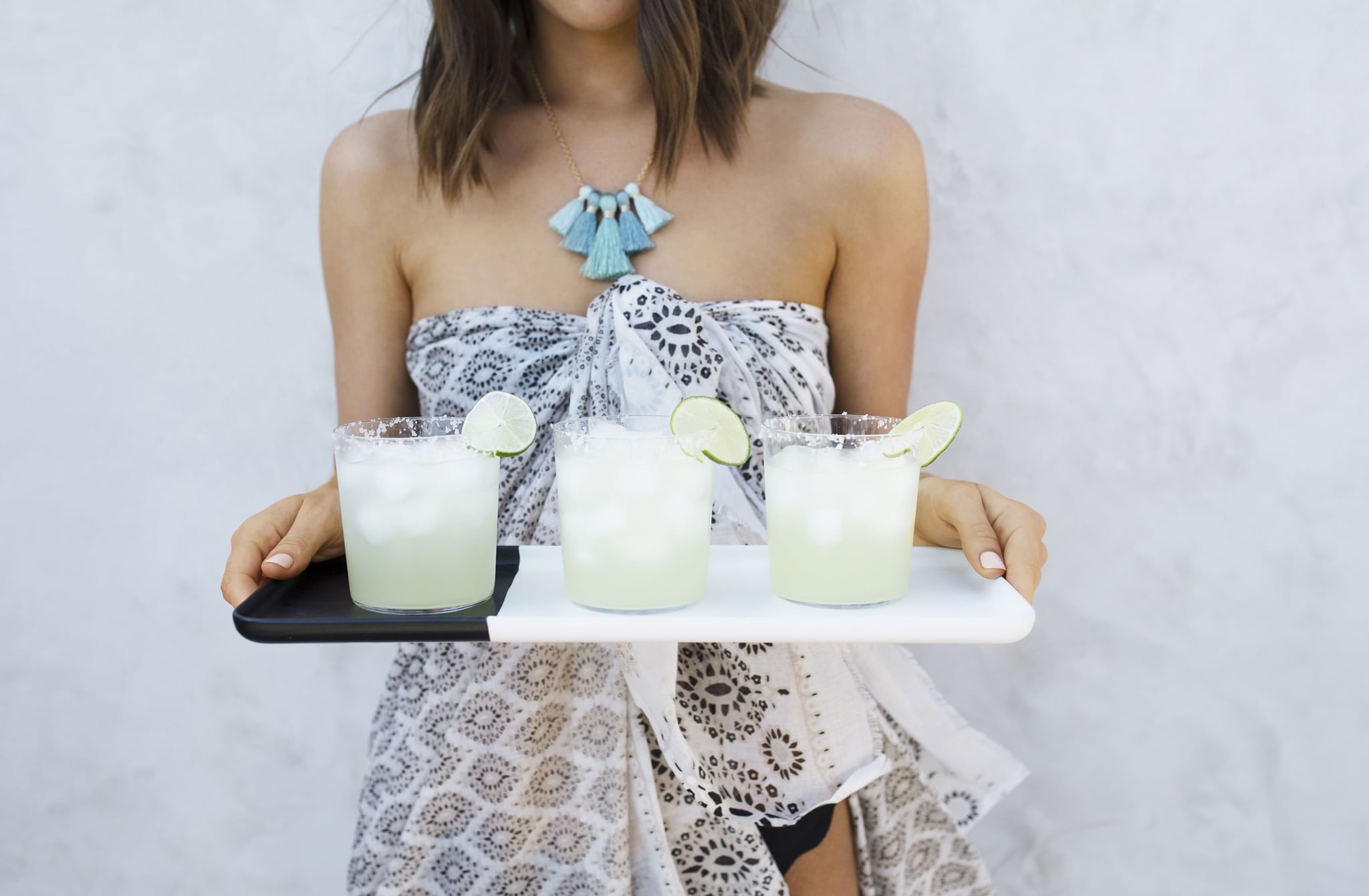 Check out the nutritional breakdown of each one:
Margarita
2 oz. tequila
1 oz. Cointreau
1 oz. freshly squeezed lime juice
Ice
Nutritional info:
Mojito
1 oz. fresh lime juice
1 tablespoon superfine sugar
6 fresh mint leaves
2 oz. white rum
4 oz. club soda
Ice
Nutritional info:
Twelve calories. That's the difference, which is great news if you're a fan of both delicious cocktails! Just make sure to talk to the bartender about using fresh ingredients when ordering your margarita since the ones made with mixers are heavy on corn syrup and fruit juice. If the bar doesn't make the drinks fresh and you're really trying to lose weight, go for the mojito (you can also request less sugar in your drink).
Ultimately, our advice is to choose the drink you enjoy most — margaritas, beer, or wine — and slowly savor each sip.
Image Source: POPSUGAR Photography / Sheila Gim