More Americans Are Drinking
How Frequently Do You Drink Alcohol?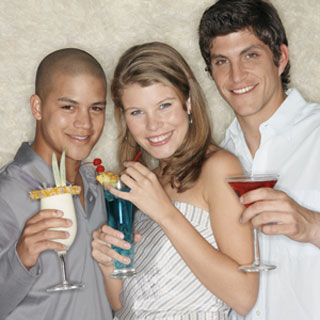 According to a nationwide survey published recently, more Americans are drinking — and I don't mean water. The rise of folks imbibing on alcohol is across the board in terms of race and gender; meaning everyone is doing it. Most alarming though is that binge drinking is on the rise. Binge drinking is defined as consuming five or more alcoholic beverages in a day, and remember, one drink is considered the healthy limit for women and two for men.
Just a friendly healthy reminder that limiting the amount of alcohol you consume can help prevent breast cancer and other cancers, lower your risk of stroke, and prevent loss of bone density.
Tell me . . .