Morning Tips to Promote Sleep
Morning Tips to Ensure Restful Z's Later That Night
Take a hot bubble bath, sip some chamomile tea, and do some relaxing yoga poses — these are all things you can do right before hopping into bed to help promote a restful night of sleep. There are also things you can do in the morning that can affect how you sleep that night, so try these tips.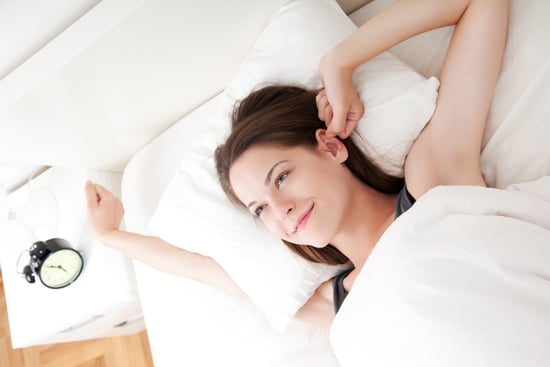 Set your alarm: Getting up early and at the same time every day (even on the weekends) is essential in helping to set up your body's circadian rhythm. Rising by 7 a.m. will ensure that you're tired enough to fall asleep later.
Burn some calories: Exercise uses up energy, so a good sweat session can help you feel fatigued by the time the sun goes down. Morning exercisers tend to work out longer and harder than those who exercise at other times during the day, and exercising first thing in the morning makes sure it gets done.
Have your cup of joe: There's nothing wrong with needing to bury your head in a mug of coffee in order to get a little pep in your step — just make sure you enjoy your cup-o-caffeine in the morning. Sipping on coffee and other caffeinated beverages later in the day will stimulate your brain and can lead to restless sleep at night, so limit your coffee fix to breakfast time.