Most Common Running Mistakes
The 3 Most Common Mistakes Runners Make
Running is one of the most popular forms of exercise, because besides burning major calories and toning your tush, it costs pennies compared to other sports. If you're a runner at heart, be sure to avoid these three most common mistakes.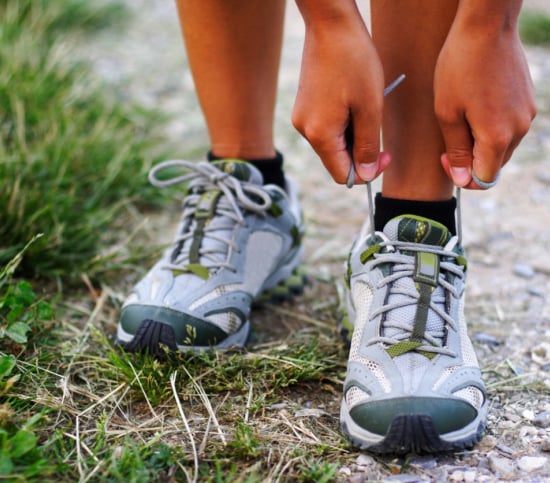 Wearing Sneakers For Too Long
Your trusty old pair was there for you when you shaved two minutes off your 10K time and later conquered your first half, but that doesn't mean you should wear them forever. The lack of cushion and shock absorption that comes from wear and tear can result in foot pain or a more serious injury — make sure to retire an old pair every 200 to 350 miles (about four to six months, depending on how much you run). You could always buy the exact same pair you know and love, but if you're looking for a new sole mate, here are tips on how to find the perfect pair of running sneakers.
Skipping the Postrun Stretch Session
It's hard enough squeezing in a run during your busy day, but stretching those muscles you worked so hard is a must. Increasing flexibility in often-tight hamstrings, calves, shins, and quads can prevent shin splints and runner's knee, as well as lower back pain. A good stretching session can also prevent tomorrow's soreness. Try this yoga sequence to loosen tight hips and hamstrings.
Being Married to Running
You love running. We get it. And even if you're training for your first marathon, running as your sole form of exercise is a big no-no. Since overusing the same muscles can cause repetitive stress injuries, incorporate other forms of exercise into your routine. Biking, swimming, yoga, and strength training are perfect complements because they'll strengthen other muscles, which will make you a faster runner with better endurance. Not to mention, taking a break from running makes you love it even more.