Most Famous Summer Olympians — You Choose
Play FitSugar's Fave Summer Olympians: Who Is More Famous?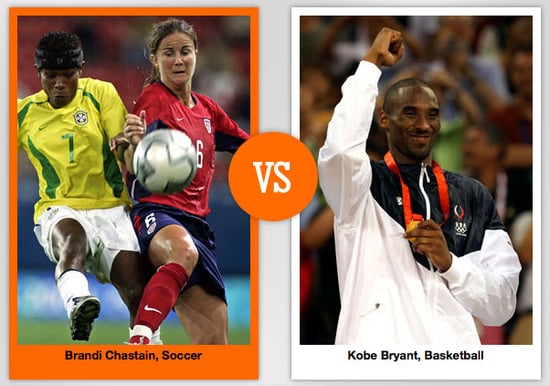 After watching all the Olympic team trials, from swimming to gymnastics, we're fired up about the upcoming games. To celebrate our nation's athletes and a few faves from beyond our borders, we've created a little competition of our own. Our addictive faceoff game features over 100 of our favorite Summer Olympians from 2012 and Olympics past. Click on the athlete you think deserves fame and recognition, and see how your picks stack up against other FitSugar readers'.
On your mark. Get set. Go play FitSugar's Olympian faceoff game!