Most Important Foods to Buy Organic
3 Times You Should Always Buy Organic
Buying organic for all the items on your grocery list can flatten your wallet by the time you leave the store. And while organic has its health benefits, it's not necessary to go this route on everything, especially if price is an issue. When deciding what to buy and what to skip, always make sure to stick to these three items when buying organic.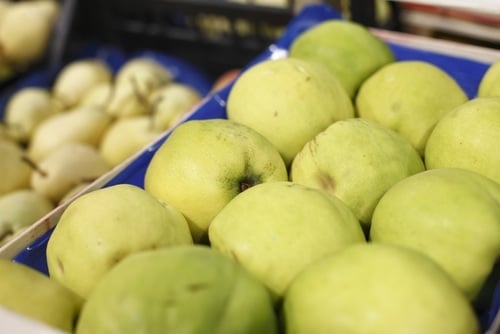 Meat: Always aim for the organic option when purchasing meat. In modern farming technology, animals are injected with hormones to grow, antibiotics to fight diseases, and pesticides in their feed. In order to meet the USDA standards of organic, an animal must be free of hormones and antibiotics and fed on organic feed. The same goes for dairy products; because it's a derivative of an animal, shoot for organic here, as well. When shopping for meat and poultry, look for "grass fed" or "free range" labels. Although it can be a bit pricier, this meat is usually leaner and contains more minerals, vitamins, and omega-3s. For a cheaper option on organic meat, buy in bulk from a local farm or farmers market.
Dirty Dozen: You may or may not have heard of the Dirty Dozen, a list of the top 12 produce items that have the largest pesticide and chemical residue; these are the fruits and veggies you should definitely purchase organic. Certain fruits and veggies that come into direct contact with these chemicals are more prone to contamination because they either don't have a thick enough peel or are lacking one, like kale.
Beans: Not to be confused with legumes. I'm talking about the other type of black beans: coffee beans. Look for the "certified fair trade organic" label when purchasing a bag for your morning cup. Most other labels do not have regulations on pesticides or chemicals. Additionally, fair trade means the workers distributing the beans are justly compensated, have health care, and are provided housing for their families.