The Most Unhealthy Habits During the Holidays
The Five Unhealthiest Habits of the Holidays
It's easy to forget about your health during the holidays, since you've got so much more on your mind. But instead of putting it off until January when healthy resolutions make their way back up to the top of your priorities, take time this month to ensure you maintain a healthy lifestyle. How to do it? Make sure to avoid these five unhealthy habits.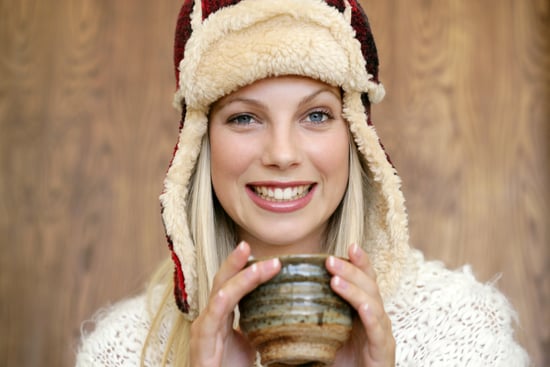 Forgetting to sleep: Holiday schedules can mean something's got to give. If that means that your nightly sleeping session has dwindled substantially, it's time to reprioritize. Regular sleep helps keep your energy up, mind awake, and immune system functioning properly, so don't neglect your down time when days get busy. Follow these tips for getting a good night's rest.
Ignoring the danger of germs: Present deadlines loom, and that can mean more than a few days spent braving crowds — and the germs that come with them. In fact, places like doorknobs and escalator hand rails are just some of the potentially sickness-inducing surfaces. Makeup testers, fitting room clothes, and more can harbor nasty pathogens. Remember to wash your hands regularly, or carry hand sanitizer if you know you won't be able find a sink.
Read on for three more unhealthy holiday habits.
Not counting those tastes: Just a taste doesn't hurt, right? Actually, sneaking in a few spoonfuls of frosting, or finishing off the cake batter at the bottom of the bowl can add up. Just a teaspoon of cookie dough, for example, can be about 17 calories. While that in itself may not be much, calories can add up, so you may want to think twice before licking the spoon (if empty calories don't deter you, risk of illness is just another reason to stay away from the dough). And if you can't resist reaching for a cookie or two every time you pass by your kitchen, get rid of the temptation by giving away those baked goods!
Overindulging: It can be hard to resist platter after platter of baked goods, cheesy hors d'oeuvres, or creamy holiday cocktails. But indulging in too many of the season's most caloric treats, you risk sabotaging all the hard work you've accomplished this year. So instead of succumbing to every craving, take time to strategize how you want to make the most of the holiday without going overboard. Read our tips for indulging in moderation over the holidays here.
Forgetting to eat: Not eating enough can also take its toll. It can lead to crashes in energy, not to mention the fact that you won't be getting the nutrients you need. And it can also lead to overeating, or making unhealthier choices, later on when you finally can't take the hunger anymore. Don't get sidetracked by all the tasks on your to-do list — make time to prepare a healthy meal that will keep you satisfied. Here are seven healthy pantry items to have on hand so you can whip up a quick nutritious meal in no time.