Motivation For a Weekend Workout
Foolproof Ways to Motivate a Weekend Workout on Friday Night
You worked hard all week long, and all you want to do on Saturday is chill and do nothing. But if you lace up your sneakers and burn some calories, you know you'll probably feel good. If you have a tough time exercising on the weekend, here are some ways to get psyched about it, and do all the prep work the night before.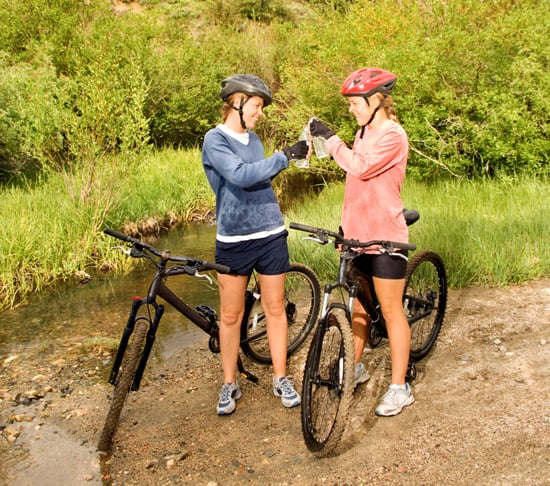 Choose your gear: The night before, choose your outfit and lay it right next to your bed, including any gear you need (charged iPods included). Seeing it first thing in the morning will inspire you to slip it on — getting dressed is half the battle.
Cue up that DVD: Before you go to bed, leave dumbbells, an unrolled yoga mat, or an exercise ball out. Or, pop in your favorite fitness DVD so it's all set to go. It'll be hard to walk out the next day with all those visual reminders.
Let music inspire you: Hop on iTunes and make a new cardio playlist that you can use during the weekend. When you get out of bed, you'll be so psyched to listen to it, you'll rush to get your sports bra on.
Make a date: Earlier in the week, call up a friend and make plans to hike, meet at the gym, or take a long bike ride together. When you make an agreement to meet at a specific time and place, it's tough to bail.
Pick a fun fitness class: Check out the class schedule at your gym or nearby studio and find a class to take. This way you can mark your weekend schedule before errands or social events prevent it from happening.