Pull motivation from your own closet with t-shirts that are fit for an active lifestyle. There's a little something for everyone — from the runner to the cyclist — when it comes to positive phrases that help lift you up. Click through to see the kinds of words that will help keep you going.
Just Keep Going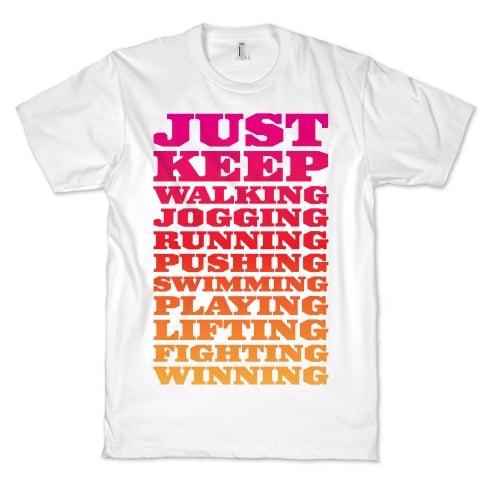 The simple but inspiring message on this Just Keep Going t-shirt [1] ($28) — brought to us first by Dory in Finding Nemo — tells us that when the going gets tough, the tough just keep on going!
When Life Gives You Lemons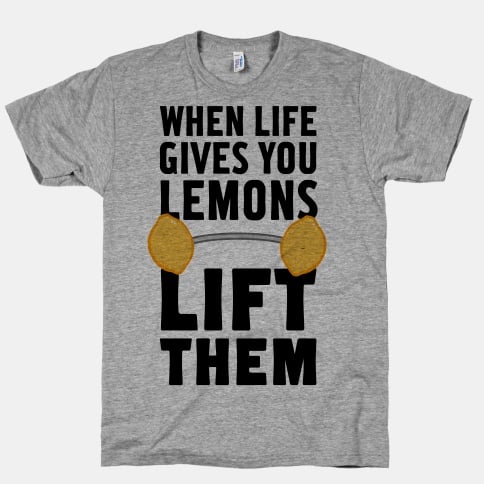 Spin the negative into positive action with this When Life Gives You Lemons, Lift Them [2] top ($26).
Make It Happen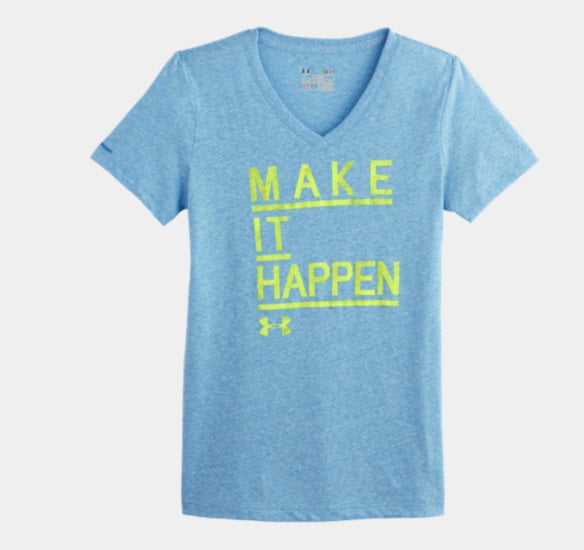 No complaints, and no excuses! Just make it happen in this supersoft tri-blend top [3] ($25).
Don't Just Run Your Mouth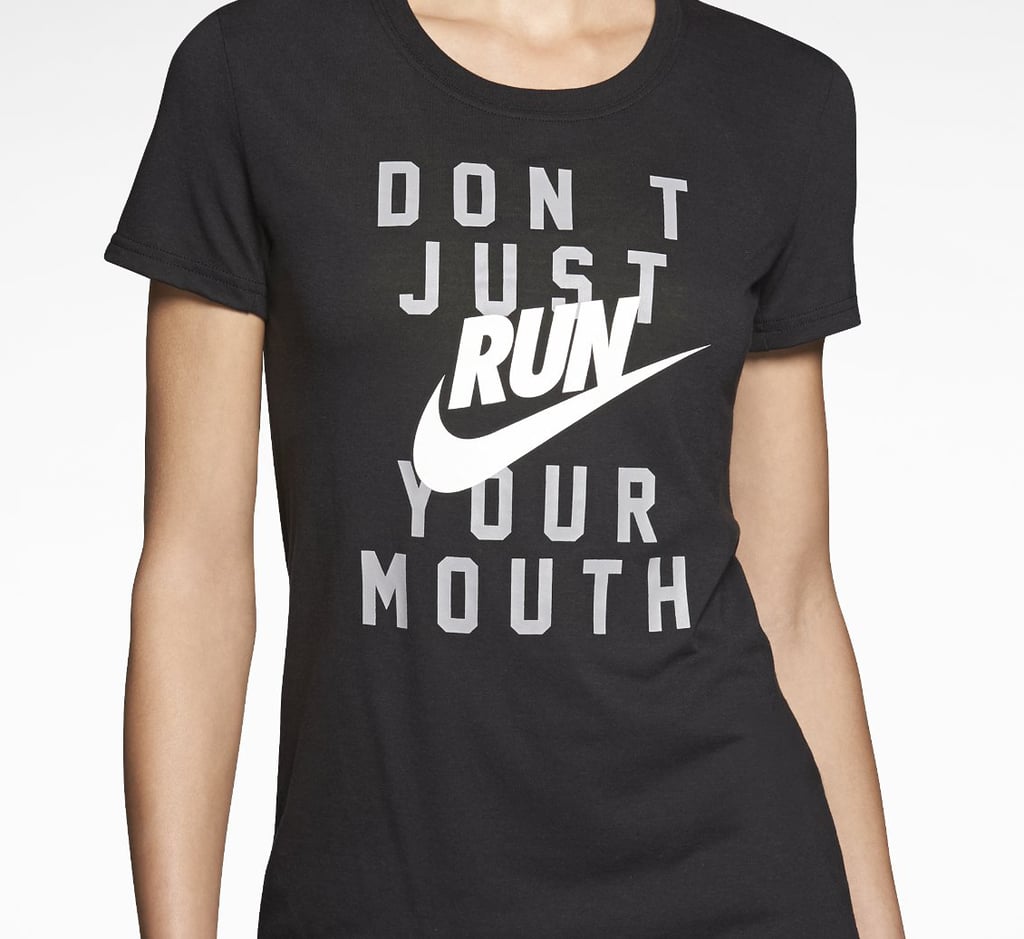 This Nike t-shirt [4] ($35) says it all: more action and less talk yields results.
Keep Your Mind Strong
This Keep Your Mind Strong shirt [5] ($26) reminds us that we have to prep in our heads before we can motivate our bodies.
Train Like a Beast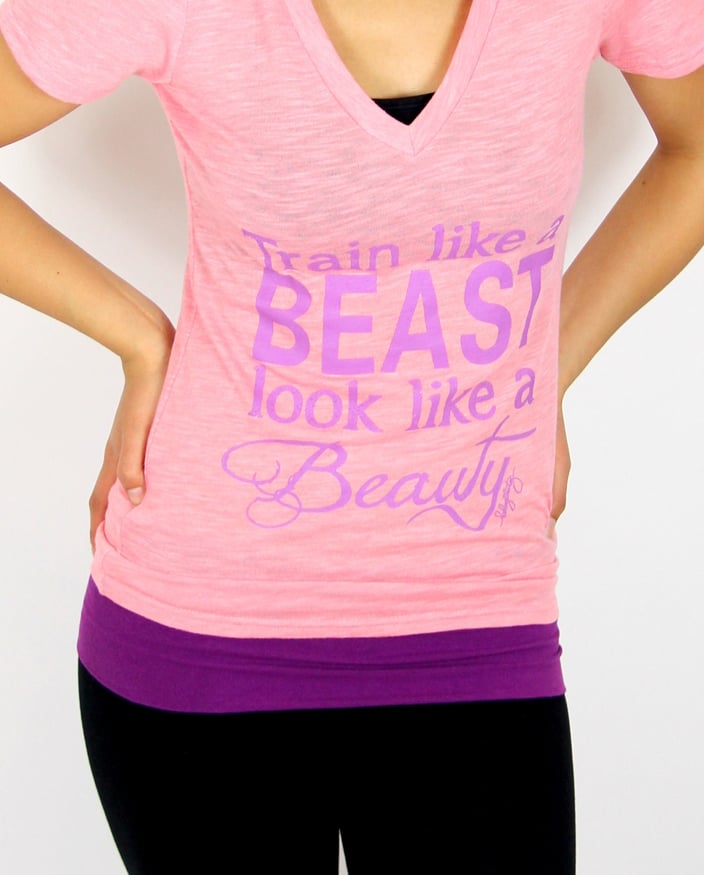 Stay pretty in pink with this encouraging and comfy v-neck [6] ($21) that will definitely have you looking like a beauty while training like a beast.
I Run This Town (One Mile at a Time)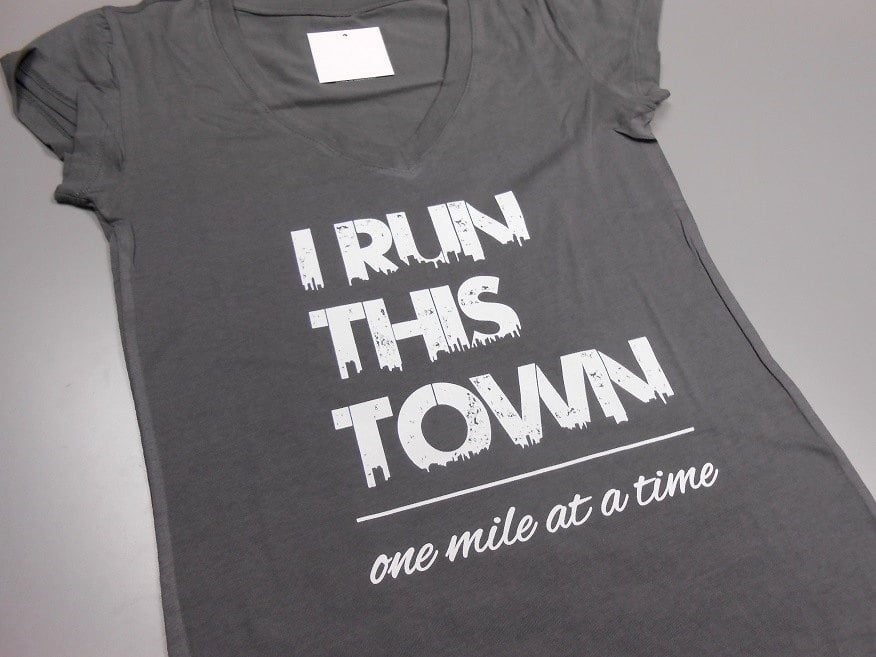 If you're in need of a workout mantra with an extra confidence boost, go for this Strong Girl Clothing top [7] ($18).
Keep Calm and Ride On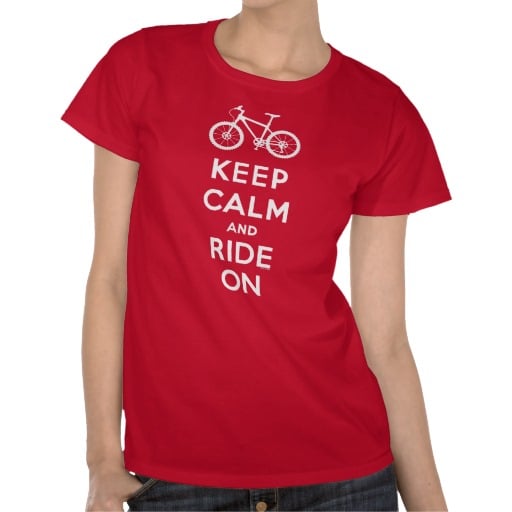 For the environmentally friendly cyclist, pull some motivation from this Keep Calm and Ride On tee [8] by Zazzle ($31). It comes in a variety of shirt styles and colors while the logo remains the same. Ride on.
Sore Today Strong Tomorrow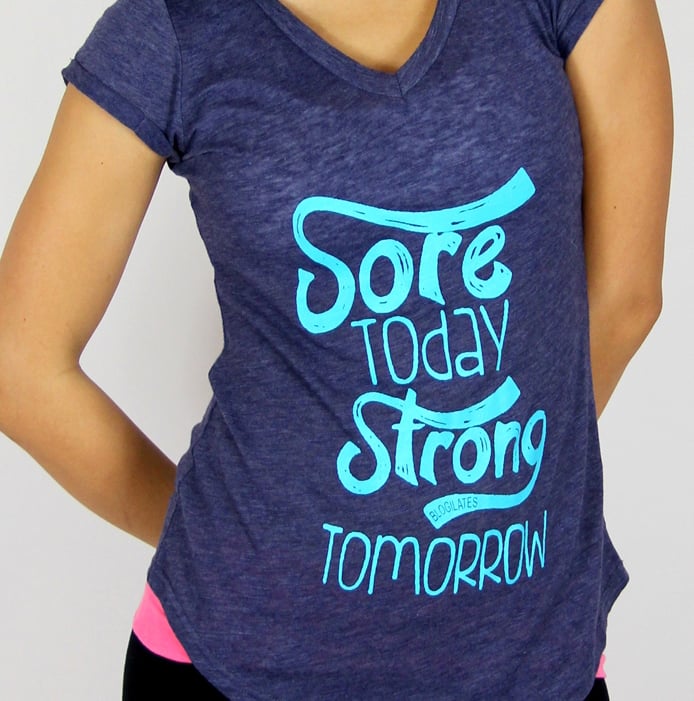 If we're Sore Today [9] ($21), it means we powered through and will start to see the results tomorrow.
All the Way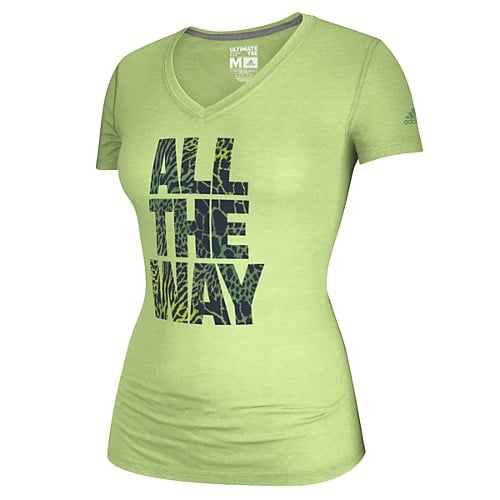 Keep yourself and others upbeat with a simple All the Way t-shirt [10] ($25). It's easy enough to read as you speed by and has a universal tip to motivate.
You Have to Fight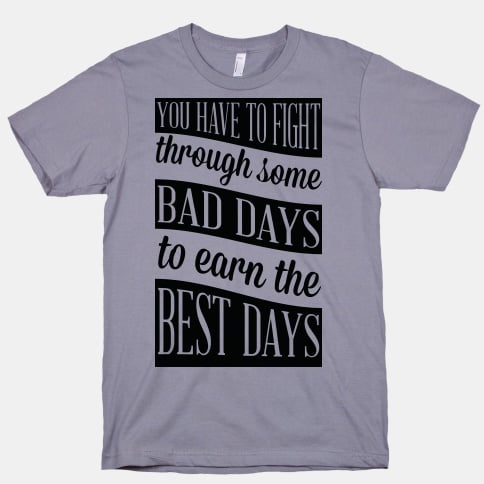 Some of the best things in life come to us through hard work, and this You Have to Fight t-shirt [11] ($26) helps us remember that.