Muscle Imbalances Can Lead to Overuse Injuries
One Leg Is Less Flexible, Is This Normal?
Is one of your legs always stiffer and won't stretch or move as far as the other one? You're not alone. Flexibility and range of motion differences between the sides of our bodies is very common. The problem is, this can set you up for an injury.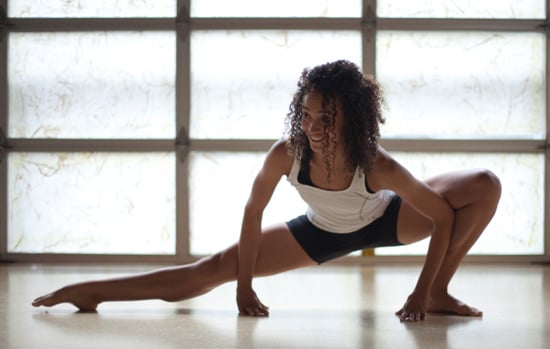 In general, we all have a dominant leg just as most folks have a dominant hand. If you notice one leg is more flexible than the other, it means you're overusing it, putting extra stress on that leg's muscles, joints, and the soft tissues surrounding them. This leads to tight muscles and a postural imbalance that can cause pain or a repetitive stress injury, aka an overuse injury.
Being aware of the discrepancy is the best way to start. Practicing yoga and Pilates are great tools, as they will encourage you focus on strengthening and stretching each side of your body. None of us are symmetrical, but these two forms of exercise help correct faulty alignment and posture. If you can spring for it, see a yoga or Pilates instructor for a few private sessions. A good instructor will help you understand where you're tight and where you're weak, and suggest moves to target those areas.
In the gym, one-legged strengthening exercises can help your weaker leg catch up with the one that's stronger. Try One-Legged Balancing Windmill to even out your legs, and if one of your arms is stronger, try these variations of Side Plank. Rolling out tight muscles with a foam roller might also help. And don't forget about your core. Do exercises that target the sides of your torso, like the basic Bicycle Crunch, to ensure your abdominal muscles are as balanced as possible.