Music to Fall Asleep To
Restless-Sleep Solution: A 40-Minute Playlist to Snooze Time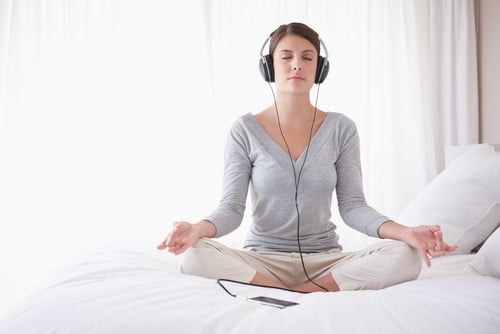 A good night's rest is essential for your happiness and well-being. But if you can't cue yourself into relaxation mode before bedtime, we have a way to help. Here's a playlist to listen to before hitting the pillow. The melodies will help relax your mind while your body follows suit — by the fourth song, you'll be heading into sleep mode.
Keep reading to get the Spotify playlist.
You will need to download the free Spotify software or app to listen to our playlists.