Music Helps Relieve Anxiety and Stress Like a Massage
Music: It's Like a Massage but Cheaper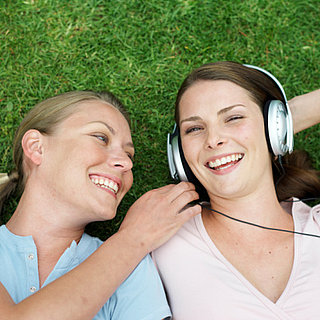 Listening to music may not feel the same as getting a massage, but it does have the same calming effect. A new study shows that massage therapy is just as effective in reducing anxiety as lying down and listening to music.
Researchers from the Group Health Research Institute randomly assigned 68 participants with 10 one-hour treatments: a massage with music, breathing deeply while lying down and listening to music, or listening to music while lying down and being warmed with heating pads. After three months the anxiety level of each group had decreased by half.
This is great news for patients who might not be able to afford the costs of massage therapy since lying down with music is much cheaper. And while music can't work out a sore body, it often helps lift my spirits — how about you?