Is Napping Good For You?
It's Time to Stop Feeling Guilty About Afternoon Naps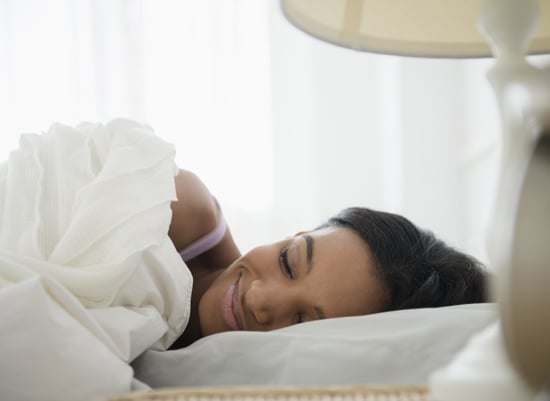 Nostalgic for the days of Kindergarten nap time? There's nothing elementary about the positive effects napping has on adult bodies. You might realize that napping fights fatigue and boosts your mood, but it also improves your right-brain function, the side responsible for creativity and long-term memory. If that's not enough to sell you, then maybe this will: when studying adults ages 20 to 86, researchers found that taking a short nap at least three times a week significantly decreased risk of death from heart disease.
With all the benefits napping offers your body, there's no reason to feel guilty about taking rest in the afternoon — if your schedule allows. If you've never been a big napper but you're ready to start reaping the benefits, then keep reading for two rules to make the most out of your nap.
Afternoon delight: The best time to nap is 2 or 3 p.m., since naps taken during this time are less likely to negatively affect your nighttime sleep cycle. If you don't have a schedule that allows for a nap at this time (like most of us), then try taking a quick nap as soon as you get home from work. You might push your bedtime a little later than usual, but you may find that you'll still get to bed at a reasonable hour that night.
Keep it quick: The timing of your nap can interfere with your quality of nighttime sleep, but the duration of your nap is just as important a factor. It's best your keep your nap from 20 to 30 minutes, since shorter naps are better for improving energy levels. A nap that's too long can leave you in an even more tired place than when you first laid down.