Natalie Portman's Ballet Beautiful Workout For Black Swan
Ballet Beautiful Method: Natalie Portman's Black Swan Training
Now that Black Swan is out in theaters, Natalie Portman's dramatic body transformation is on a lot of people's minds. To train for her role as a prima ballerina, the actress followed an intense fitness regimen, training for five to eight hours a day, six days a week, for more than a year. The training may seem crazy, but Natalie was conditioning herself to the lifestyle that many professional ballet dancers follow.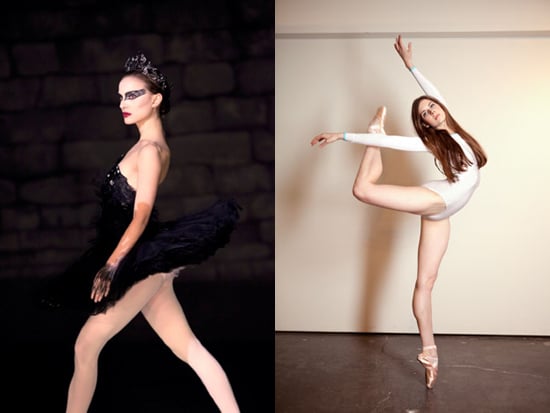 To transform herself, Natalie turned to Mary Helen Bowers, the founder behind the Ballet Beautiful method. Once a professional dancer herself, Mary created the method as a way to "perfect and maintain her form" while she was with the New York City Ballet Company. Like other fitness programs centered around ballet, Ballet Beautiful focuses on creating a strong, lean, and flexible body, while still maintaining the feminine form. The method centers on traditional ballet moves with strengthening and strengthening exercises. But, Ballet Beautiful studio classes tend to run high in price: $35 for a 30 minute class and $55 for a full hour.
It's true what they say though — you do get what you pay for. Natalie is absolutely convincing as a dancer in the film, exhibiting all of the grace and strength that you would expect from a ballerina. And, she definitely looks like she possesses an entirely new body than the one she had prior to filming.
Source: IMDb Pro, Ballet Beautiful