National Trails Day Is Saturday, June 5, 2010
Today Is National Trails Day — Get Out There and Hike!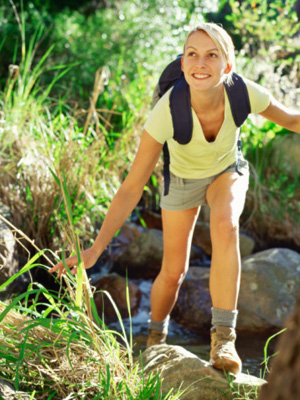 Lace up your hiking boots because June 5 is National Trails Day — the American Hiking Society's (AHS) "signature trail awareness program." Regardless of where you live, finding a trail shouldn't be a problem: national, state, and local parks are full of great hikes, and there is even privately-owned land that houses great walks that are open to the public.
To celebrate the day, the AHS and other recreational groups are hosting events all over the country that include educational exhibits, trail dedications, gear demonstrations, instructional workshops, and more. For instance, in San Francisco where I live, there will be three events going on including short hikes and clean-up programs in the Presidio and Mt. Sutro. Attending one of these events is a great way to meet like-minded individuals, get in some fitness, and help maintain the quality of a trail by being a part of a clean-up group. The AHS has a handy clickable map that should make it really easy to find an event in your area.
If attending an event is not your thing, just hit the trail on your own or with friends. And since all national parks are offering free admission this weekend, there's no excuse to not get outside!