Nationwide Restaurants With Gluten Free Menus
Nationwide Restaurants With Gluten-Free Menus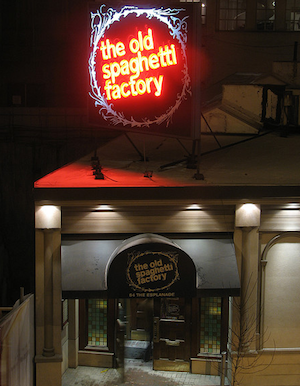 Removing gluten from your diet can often mean cutting out dessert items, staying away from pasta and bread, and opting to eat in rather than dine out. Unfortunately, celiac disease is on the rise, but the good news is more restaurants are expanding their menus to include gluten-free fare. Here are five nationwide restaurants that offer gluten-free menus. Keep in mind that you should always double check with each restaurant to make sure an item is 100 percent gluten-free before you order.
PF Chang's: PF Chang's not only offers gluten-free meal options on its regular menu, but it also modifies its dishes to accommodate those with a gluten allergy or with celiac disease. They have gluten-free soy sauce, use gluten-free sauces within their yummy signature dishes like their Moo Goo Gai Pan lunch bowl, and they even sell a gluten-free flourless chocolate dome for dessert. Love that!
Check out the rest of the restaurant list.
Source: Flickr User Ian Muttoo