Natural Bug and Mosquito Repellent
Natural Ways to Repel Bugs and Mosquitoes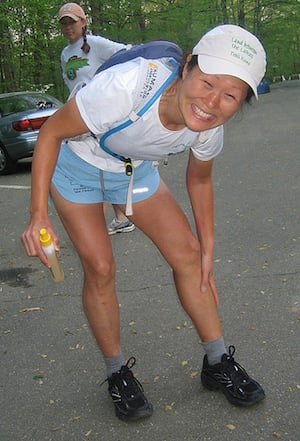 It seems that when you're enjoying the most delectable meal, right as the sun is setting over the lake, a swarm of black flies or mosquitoes decide to join the dinner party and wreak havoc on your fun. When citronella candles and tiki torches don't cut it, it's time to get out the bug spray.
You've probably read about the powerful chemical DEET that is found in most bug sprays. When repellent with DEET is sprayed onto the skin, it's absorbed and eventually enters the bloodstream. With longterm use, DEET can cause insomnia and mood changes and other nasty side effects. According to the EPA, if used as directed, bug sprays containing DEET are not harmful to us, although longterm exposure can be.
Rather than put your health at risk with DEET-filled sprays, here are some nontoxic options that are just as effective.
Oil of Lemon Eucalyptus (PMD): The Centers for Disease Control and Prevention says that this natural oil has been proven in several studies to be as effective as DEET in repelling mosquitoes. Even though it comes from the lemon eucalyptus tree, it can be poisonous if ingested in high quantities and should not be used on children under the age of three.
DEET-Free Sprays: There's actually a wide variety of repellent sprays available today that don't contain DEET. For instance, Bite Blocker All Natural ($9) fends off mosquitoes, ticks, gnats, fleas, and blackflies, is safe on kids, is waterproof and sweatproof, and can provide up to eight hours of protection. In a 2002 study, this soy-based repellent was found to be the most effective natural alternative to DEET. This natural bug repellent offered more than 90 minutes of protection, better than some low-concentration DEET products. Other natural products worth taking a look at include Burt's Bees All Natural Outdoor Herbal Insect Repellent ($8), and Natrapel 8-Hour Deet Free Insect Repellent Wipes ($5).
Clothing Tips: If you're unable to wear long-sleeved shirts or socks, try to avoid wearing darker colors since mosquitoes love dark colors. Opt for light-colored clothing instead.
Source: Flickr User kirybabe