Natural Poison Ivy Remedy
Defeat Poison Ivy With Tea Tree Oil
You brought back some gorgeous photos from your two-hour hike and uh-oh — looks like you also brought back some poison ivy. When you accidentally brush up against this plant, the uroshiol oil rubs onto your skin and can instantly create redness, raised bumps, blisters, and an insatiable itch. First and foremost, get out of the clothes you were wearing on the hike and wash the oil off your skin using soap and cold water to prevent the rash from spreading. Don't use warm water, because it'll open your pores and make the itchy, bubbly rash worse.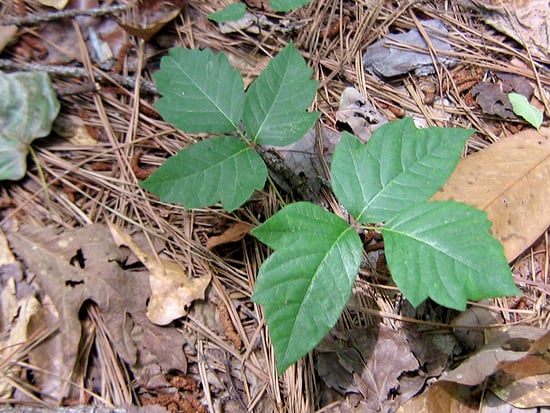 Topical creams like Calamine lotion and hydrocortisone can keep the itchiness at bay, but when it comes to poison ivy, the quicker it heals, the better. Reach for this remedy — pure tea tree oil. It's all-natural, not that expensive, and easy to find at most health food stores. Thoroughly wash and dry the affected areas. Sprinkle a few drops of the tea tree oil directly on the rash, and use a Q-tip or cotton ball to spread it around. Apply a few times a day, and you should see the blisters disappearing and the rash clearing up.
Tea tree oil has antiseptic, antifungal, and drying properties, which is why it's so effective against the dreaded poison ivy. This natural remedy can also be used to treat acne, minor cuts and scrapes, athlete's foot, and yeast infections, so it's great to keep a bottle in your medicine cabinet.