Naya Rivera Diet and Exercise
How Newlywed Naya Rivera Stays in Stellar Shape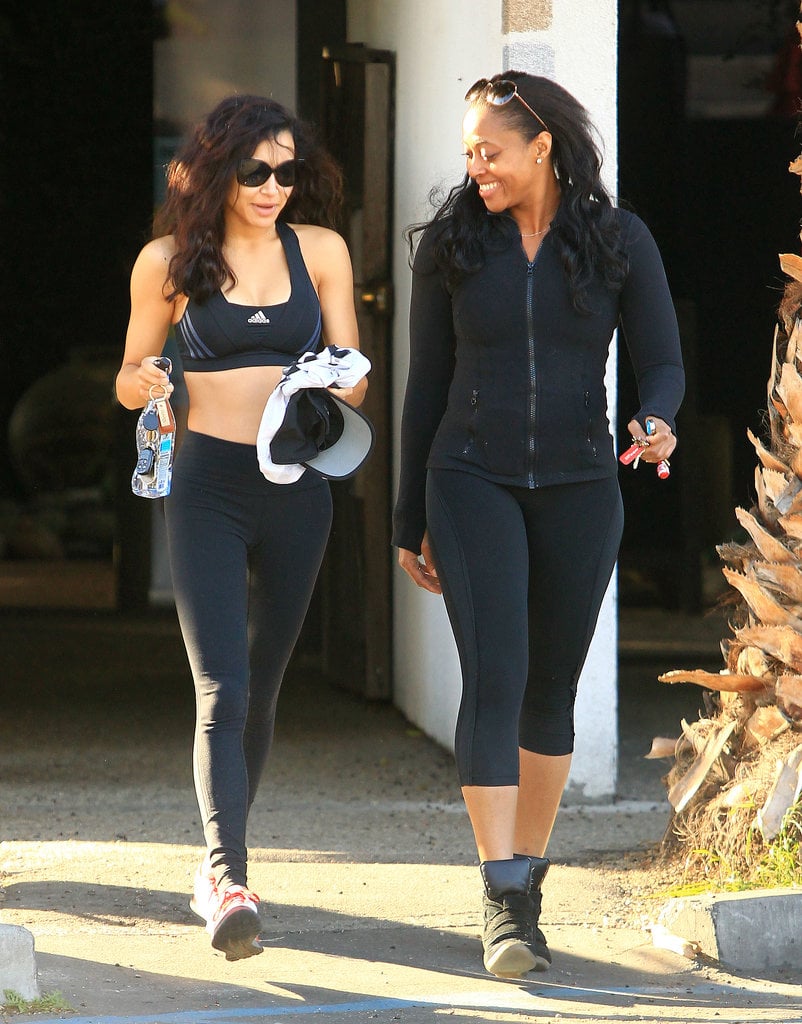 Congratulations are in order! Glee star Naya Rivera secretly wed actor Ryan Dorsey on Saturday in Mexico. The two have been spending plenty of time poolside since their nuptials, and it's clear that Naya works hard for her tight and sculpted shape. Here's how she does it!
She's an indoor-cycling junkie: Naya is a regular at Cycle House LA and told Self, "I really like group classes. I love the energy feeding off of everybody else." While some skeptics say that cycling can make women bulk up, Naya told Women's Health that her body changed and became lean from the workout. Like anything, consistency is key; the actress attends classes at least twice a week.
She sticks to a clean diet: While an avid coffee drinker, Naya is a big fan of green juice a few times a week to keep her digestion in check — she even makes her own recipes! Beyond her healthy beverage habit, Naya keeps healthy snacks like hummus and guacamole at her reach and is also a big fan of protein-rich fish, especially tuna.
She's not afraid to squat: Back in the day when Naya rocked her Cheerios uniform on Glee, her legs and backside were always on screen. To tone her lower body and stay confident in that skimpy uniform, squats became her go-to exercise. Work out like Naya and take our squat challenge at home!
Source: FameFlynet; Front Page