Neck Circumference as an Effective Body Fat Measurement
Bye-Bye BMI, Hello . . . Neck Circumference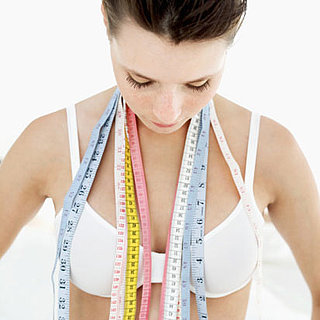 Citing a flawed formula to determine a person's BMI, a new study suggests an alternate measurement to determine whether a person is overweight or obese: neck circumference. According to the study, measuring a person's neck circumference could be a worthwhile method to help determine a person's overall fitness when used in conjunction with BMI. The study, conducted on 1,100 children, measured height, weight, and neck circumference to determine whether or not this method could be used to detect obesity, and at the conclusion of the study researchers were able to set specific measurements in children that could be associated with a higher risk of obesity.
The author of the study says that, "BMI does not accurately define central body fatness," whereas neck circumference is an inexpensive way to determine the body's fat composition. Additionally, he feels that telling someone their BMI is high does not have as lasting of an effect as telling them that their neck is too wide.
Certainly there are issues with the current BMI formula; a measurement does not differentiate between the weight of muscle and fat so the number can be skewed high in some cases — just ask these celebrities. But with a lack of other options for measuring a person's weight status, resorting to measurements like the one in this study may be the answer. For now, more research is needed to determine the effectiveness of this practice in adults, but the study's author concludes that a measure of neck circumference in adults is a healthy and effective supplement to a traditional BMI measurement.