New Balance Running Shoes Will Be Lighter This Fall
New Things Coming From New Balance
I have always been a fan of New Balance running shoes; I have a wide forefoot and a fairly large bunion, and New Balance running shoes have always accommodated my feet nicely. The company recently hosted a women's running summit last weekend in conjunction with the Zooma Austin Half Marathon and 5k at the Lost Pines Hyatt Resort and treated a bunch of writers and bloggers to the event. I was lucky enough to be invited.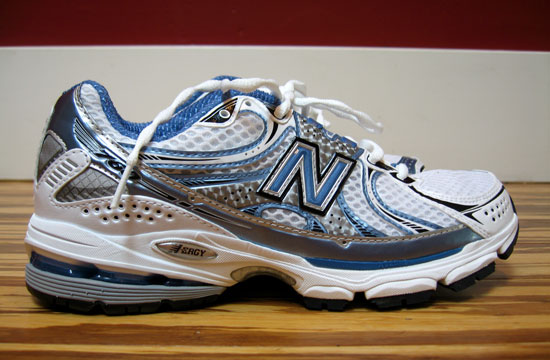 In between races, New Balance took the opportunity to discuss the brand's relationship with women. It's a savvy company that knows women run and buy shoes. Known for producing stability shoes, New Balance has become hip to the whole barefoot running phenomenon and is starting to produce lighter, less intrusive shoes. I handled some prototypes of running shoes coming out later this year — they are light, sleek, and look fast. By removing the internal foot system, New Balance designers have lightened the shoe, created more consistent sizing, redesigned the sole for better contact (the shoes "kiss the ground"), and still provided premium cushioning. Can't wait to try them later this year.
For the 411 on New Balance apparel keep on reading.
New Balance designs shoes to keep your feet safe, and the company wants its running clothes to help in that department, too, adding thin reflective tape to many seams on running tights, jackets, and tops. These are seams that have been welded, rather than sewn, to cut down on chafing — an irritant that can ruin any long run. All these seams are strategically placed for the female forms so they're flattering and don't pucker in inappropriate spots. In addition to reflective strips that provide 360 degrees of visibility, New Balance has added "In case of emergency" tags to many of the pockets found in the company's clothes. Write your contact information in permanent marker and leave your ID at home. Pretty cool. The top shown here is the the NBx Shimmel ($45) with a built-in bra for medium impact activities, and the straps are padded! Super comfy.