New Ben & Jerry's Dairy-Free Flavors 2019
Ben & Jerry's Released New Dairy-Free Flavors, Including Chocolate Chip Cookie Dough!
Not to be dramatic, but the release of these new Ben & Jerry's dairy-free flavors might be the best part of your week. Two brand-new flavors made with almond milk launched on Feb. 12, and they'll have you making room in your freezer immediately. There's Chocolate Caramel Cluster (chocolate ice cream with peanuts, fudge chunks, and salted caramel swirls) and Chocolate Chip Cookie Dough (vanilla ice cream with gobs of chocolate chip cookie dough and fudge flakes). Finally, a nondairy option for the cookie-dough obsessed!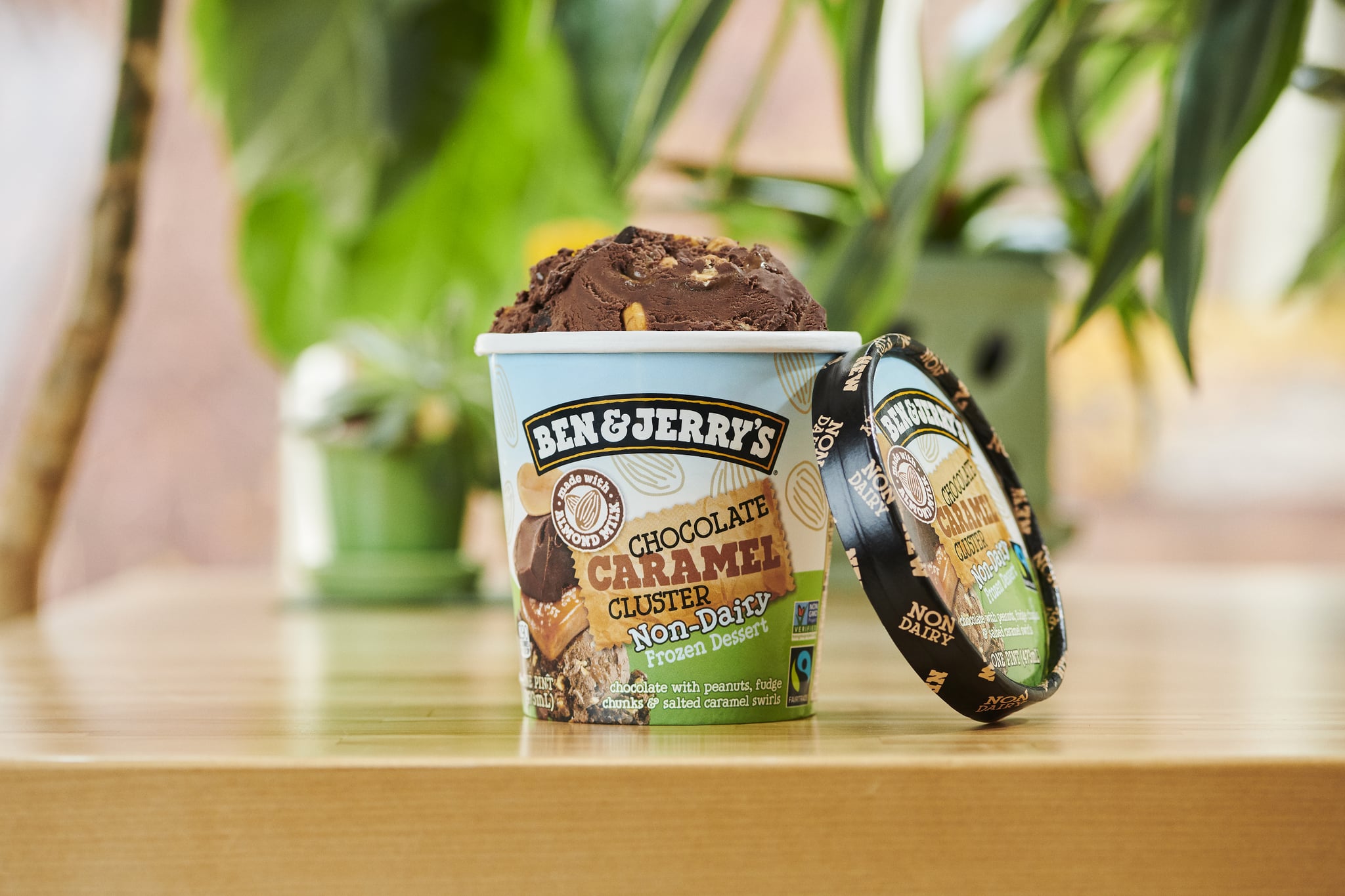 If you've already tried Ben & Jerry's other nondairy flavors, like Chocolate Fudge Brownie, you know just how creamy and delicious they are. Even if you're not vegan, you'll find it hard not to devour an entire pint at once.
The new nondairy flavors are available nationwide in pints for $4 or $5, depending on the store location. Chocolate Chip Cookie Dough will also be available at participating Ben & Jerry's Scoop Shops, so pencil an ice cream date into your calendar ASAP.
Image Source: Ben & Jerry's