New Boob Job Uses Tissue, Not Silicone
Would a Silicone-Free Boob Job Tempt You to Go Under the Knife?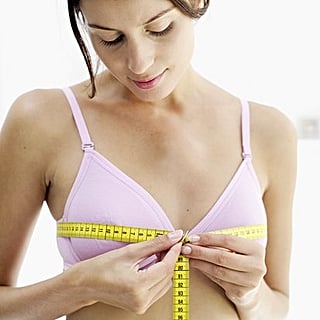 First it was injecting unwanted fat into your breasts, and now a British cosmetic surgeon is in on the movement to make boob jobs less plastic; a trend that includes using stem cells to grow the additional tissue. Professor Laurence Kirwan is taking the tissue from under the breast and placing it above the nipple, creating a more natural-looking breast augmentation. He claims to have completed 150 successful operations, and that his technique is more permanent than silicone implants.
"What I do is to move around some of their assets to produce the best effect. What we are doing is moving tissue so that the skin is tightened below, pushing the breast up and filling it out."
The operation takes about three to three-and-a-half hours and will cost you a pretty penny: between about $12,000 and $18,000.
For me, the most natural-looking breasts are those not altered by surgery. But what do you think? Is the only thing stopping you from enhancing your cleavage the fear of looking too fake?