New Food at Boston Marathon Expo
3 New Food Products to Fuel Your Runs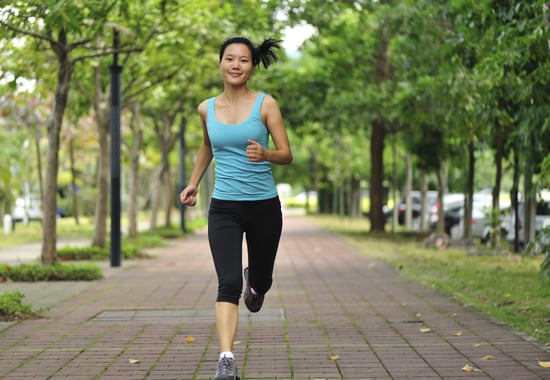 The right foods are essential for fueling runs — it can help prevent fatigue, cramping, and next-day soreness. While most experienced runners already have their running meal plans down to a science, marathon expos are always a great place to check out what new products are about to hit the market. Maybe trading your tried-and-true bowl of oatmeal for one of these new offerings will be what it takes to get you to that extra mile!
Koru Yogurt

If popularity was any indication, it looks like Koru could be the biggest thing since Greek yogurt. At the Boston Marathon expo, vendors couldn't keep the product in stock fast enough! Described as "creamery style yoghurt," Koru is made from cow's milk and comes in five fruity flavors including mango, passion fruit, and peach. While not as thick as Greek yogurt, the smooth consistency is not thin like most cow's milk yogurt on the market. Koru offers a substantial amount of vitamin D and calcium, and protein clocks in at seven grams per serving. The carbs-to-protein ratio makes it a great snack to have before a longer workout.
Frozen Kefir

Lifeway's frozen kefir treat was the editor favorite by far. A mix between ice cream and frozen yogurt, we loved how tart it tasted while still providing the sweet satisfaction of a dessert. Made from ingredients you can pronounce, it's also high in protein and calcium and full of good-for-you probiotics. Even better is that one serving is less than 100 calories!
REBOOTizer


The REBOOTizer booth seemed to have the largest group of curious onlookers — and for good reason. It's not news that marathons are taxing on the body, and REBOOTizer sets out to reverse this stress through its blend of proprietary plant enzymes known for their antioxidant levels and natural detoxifying properties. Skeptical? Here's the science that backs up its claims — take a look and then tell us what you think!