New Health Insurance Rules For Free Preventative Care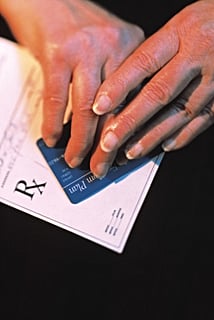 According to the government, over half of Americans don't seek out the preventative care that most doctors and public health officials recommend. In an effort to reduce preventable and expensive long-term health problems, the White House has issued new rules requiring health insurance companies to provide access to routine preventative care at no cost to members. Included in the new rules are procedures like cancer screenings, diabetes and cholesterol tests, routine vaccinations, prenatal care, and well baby and child checkups. Additionally, the administration is working on a supplemental list of preventative care services for women. The new regulations, which will not allow deductibles or co-pays toward included procedures, apply to new health plans as of September 23, or existing health plans that make major changes to their policies. The new requirements could raise insurance premiums an average of 1.5 percent.
Exact details surrounding the included services are a bit gray. Even the official White House site doesn't contain a definitive list of included services, which leads me to believe that the exact list of procedures may be able to be determined by individual insurance companies within the guidelines set by the government.