New Period Cramps Research
Menstrual Cramps: Painful For the Body and the Brain
Oh, great. Not only are menstrual cramps uncomfortably painful, they also cause actual changes in the brain. According to new research, period cramps cause structural changes in areas of the brain associated with pain and emotion.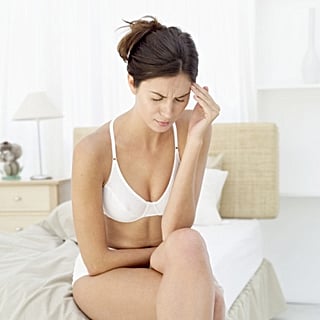 The study followed 32 women with an average of 10 years of painful cramping associated with their periods and 32 who did not. Researchers found no difference in total brain matter between the two groups but many regional differences in gray matter were detected, particularly in areas responsible for pain processing, higher-level sensory processing, and emotional regulation.
Additionally, researchers observed abnormal decreases in the portions of the brain responsible for pain transmission and higher sensory processing in the group experiencing painful cramping even when the women were experiencing a pain-free portion of their cycle. Meaning: menstrual cramping may be similar to other chronic pain conditions and over time, repeated painful cramping could make the brain more sensitive to pain, effectively making the cramping worse.