New Sports Bra Technology Tested and Found Supportive
Do You Feel Your Sports Bra Provides Enough Support?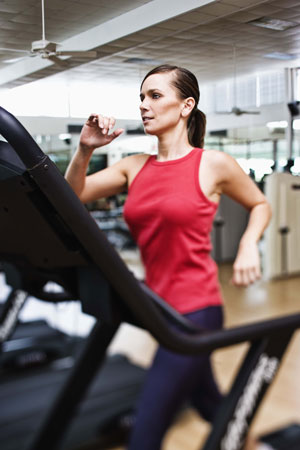 After, I am assuming, plenty of observation hours of breasts in motion, researchers discovered that running produces more than just up-and-down motion in women's chests. Breasts actually make a figure eight pattern. Even with this important discovery, no sports bra has yet to be designed to handle the lateral sway of breasts in motion. Neither compression bras that smoosh your chest into a uni-boob, or cup bras, which separate the girls, can keep your knockers from knocking about.
Scientists from down under have figured out how to help us gals up top. The Aussie researchers observed that when running in water, large-breasted women didn't experience much discomfort. Using compressed foam pads to simulate the buoyancy found in water, scientists created a bra that tamed both the side-to-side and up-and-down motion of runners' breasts. Testers gave the prototype sports bar a high comfort ranking, but unfortunately no manufacturer has stepped up to use this cutting edge support technology to build a better sports bra.
How do you feel about your fave sports bra? If you have one you love, share the deets with us in the comments section below.