New Study Says Diet High in Protein and Low in Carbs Is Best For Weight Loss
Atkins Diet: A-OK?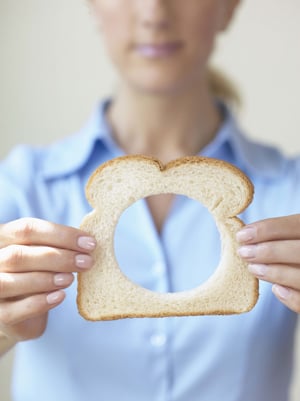 In 2004, Atkins was the diet: low carb! high protein! The problem was that people were filling up on fatty burgers, bacon, and steaks, and it wasn't long before the diet lost some credibility. Years later, a new study says that a low-carb diet may be the best way to maintain weight loss.
The study followed 773 adults who had previously lost at least eight percent of their body weight on a low-calorie diet. After losing the weight, each adult was assigned to a different type of weight maintenance diet that contained different amounts of fat, protein, or carbs (both high and low glycemic). Of the 548 people who completed the full 26 weeks, those who ate a diet low in protein and high in refined carbs gained a significant amount of weight, while people following diets that were high in protein and low in carbs kept the most amount of weight off. Individuals in the success group noted having more energy and were less hungry most of the time.
While we are not taking the results of this study as a throwback to the Atkins, it is confirmation of something that we've believed for awhile now: cut back on refined grains! Refined grains have been shown to be addictive and spike blood sugar in the body, which means that bit of energy you feel will not sustain itself and you'll get hungrier sooner. Start ridding your shelves of white bread, pasta, and sugar, and replace it whole hearty grains, instead.