New Study Shows Chocolate Has More Antioxidants Than Fruit
Chocolate Has More Antioxidants Than Fruit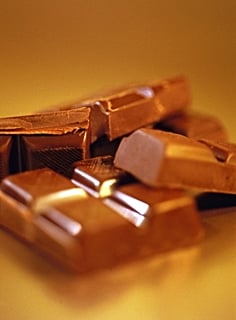 Yet another reason to savor chocolate this Valentine's Day: it does a body good — maybe even better than fruit. Or so says a new study. According to scientists, the findings show chocolate has antioxidants, polyphenols, and flavanols equal to (and in some cases greater than) fruit.
The study, conducted by the Hershey Center for Health and Nutrition and published in Chemistry Central Journal, compared cocoa powders to acaí, blueberry, cranberry, and pomegranate powders.
Do you find the results hard to believe? Does this sound too good to be true?