New York City Marathon Being Held After Hurricane Sandy
The New York City Marathon on Track For Sunday: Do You Agree?
Amidst criticism amongst some runners and politicians to cancel the New York City Marathon in the wake of Hurricane Sandy, race organizers say it will go on as scheduled this Sunday. New York City Mayor Michael Bloomberg and Mary Wittenberg, chief executive of New York Road Runners (NYRR), defended their decision as a means to help the city recover and show its resiliency. Bloomberg also stressed that the city's resources would not be diverted away from relief efforts on race day. Historically, the marathon pours millions of dollars into the city from tourism, and raises tens of millions of dollars for various charities.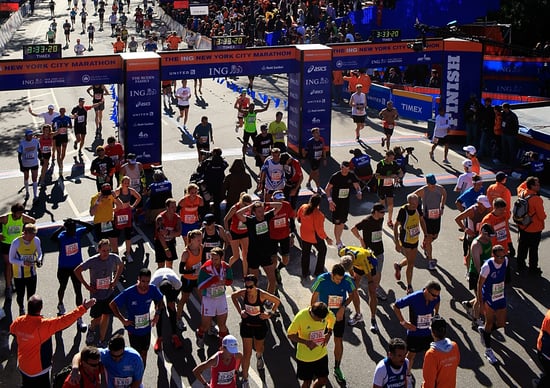 "There's tens of thousands of people who come from around the world here to run," Bloomberg said. "There's an awful lot of small businesses that depend on these people. We have to have an economy. It's a great event for New York, and I think for those who were lost, you've got to believe they would want us to have an economy and have a city go on for those that they left behind."
Despite the money the city could see from the race, critics argue that the marathon would take place less than a week after Hurricane Sandy unleashing its damage onto the area, and that hundreds of thousands of residents are still living through the consequences, which is where the attention needs to be.
And while the marathon may be on track, getting runners there will be a logistical challenge in itself. Because travel into New York has been impossible for many entrants, the NYRR is allowing registered runners the option to cancel their nonrefundable entries until this Saturday; they will also be given a guaranteed spot in next year's race. For those who are still running, several changes have been made in how runners will be transported to the start line, most notably, the use of busses over the Staten Island Ferry. In addition, several lead-up events to Sunday's marathon have been cancelled.
In the wake of Hurricane Sandy, do you agree or disagree with the decision to hold the marathon as planned?